ATSU-KCOM student named Wetzel Scholar candidate by Missouri Association of Osteopathic Physicians and Surgeons
Posted: August 9, 2021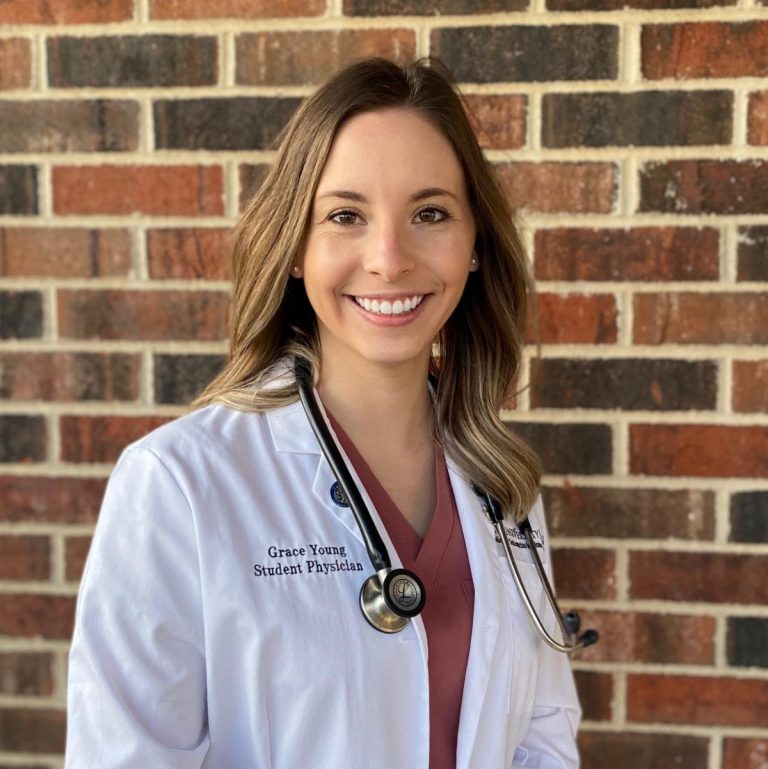 Grace Young, OMS II
An A.T. Still University-Kirksville College of Osteopathic Medicine (ATSU-KCOM) student was recently named a Wetzel Scholar candidate by the Missouri Association of Osteopathic Physicians and Surgeons (MAOPS).
ATSU-KCOM student Grace Young, OMS II, of Russellville, Missouri, earned the honor. Young received her bachelor's of science degree in biology from Columbia College.
"Advocating for and supporting Missouri physicians and medical students have been passions of mine since starting medical school. The first club I joined at ATSU-KCOM was my school's MAOPS chapter, to learn more about what I could offer to providers in our state. As the ATSU student representative on the MAOPS Board of Trustees, I have learned a lot about advocacy and healthcare in Missouri, and I hope to build on this as a Wetzel Scholar," Young said.
The Wetzel Scholar program was created in 1998 to engage student doctors and residents interested in osteopathic leadership. Scholars participate in a rigorous one-year curriculum that focuses on developing strong leadership skills, advocacy, and mentorship. Upon completing the program, scholars receive a financial award in addition to the honor of joining an elite group of past Wetzel Scholars.