ATSU-KCOM student enjoys showing off campus' history to visitors in role as ambassador
Posted: November 29, 2022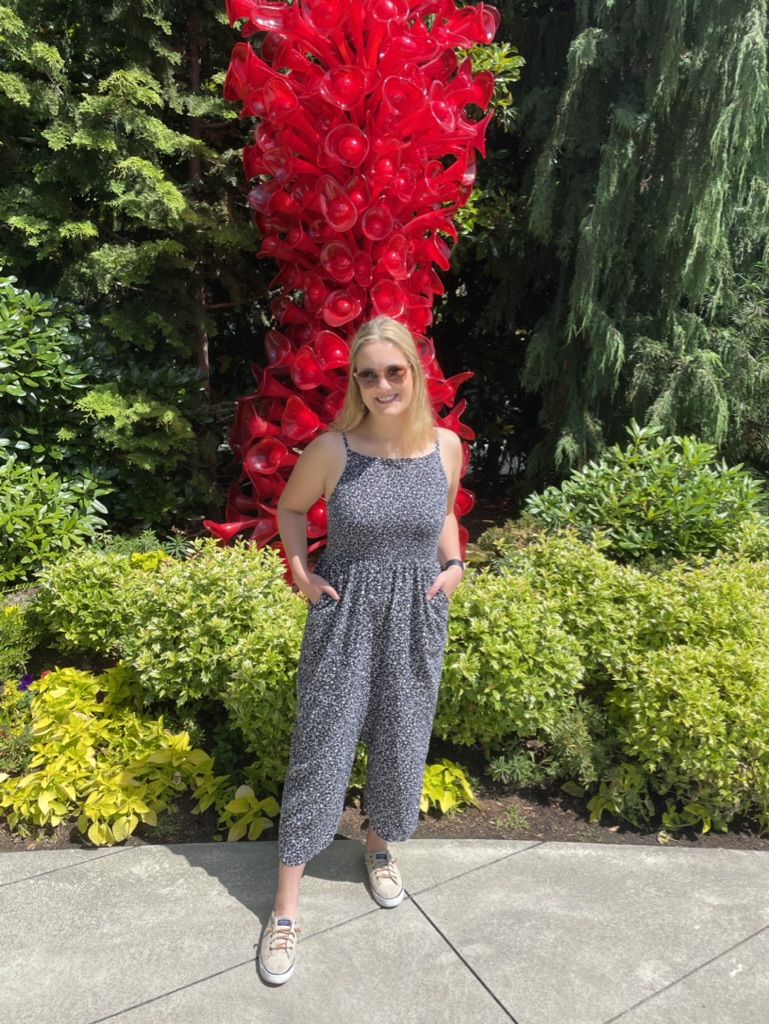 Maggie McCarthy, OMS II
A.T. Still University-Kirksville College of Osteopathic Medicine (ATSU-KCOM) student Maggie McCarthy, OMS II, knows there is something special about ATSU's Kirksville, Missouri, campus.
Home of the founding school of osteopathic medicine and the Museum of Osteopathic Medicine, the campus is steeped in history, and McCarthy enjoys showing it off to visitors in her role as a student ambassador.
"I enjoy being able to show off the Kirksville campus to visitors we have," McCarthy said. "It's nice to be able to meet with prospective students and help ease their minds on interview day. One of my favorite aspects of being a student ambassador is being able to share my experiences at KCOM and why I chose to come here."
McCarthy, a Student Ambassador of the Month selection, is from St. Joseph, Missouri, and has a bachelor of science degree in chemistry from Northwest Missouri State University. 
She's making the most of her time in Kirksville, getting involved with many organizations. She's secretary of the Student Government Association, vice president of point of Care Ultrasound Society, and a member of Emergency Medicine Club, OB/GYN Club, Still Caring Health Connection, Wilderness Medicine Club, Simulation Club, Biomedical Ethics, Hope's Kitchen, Missouri Association of Osteopathic Physicians and Surgeons, National Osteopathic Women Physicians Association, and Rotaract. She is also the OMS II representative for the ATSU Student Mental Well-Being Task Force, and a recipient of the Missouri State Medical Association Scholarship.
All of these experiences at ATSU are helping McCarthy prepare to take on her future goals.
"Currently, I am interested in going into emergency medicine or OB/GYN," McCarthy said. "Both of these specialties use ultrasound. ATSU's Ultrasound program and Point of Care Ultrasound Society have given me opportunities to develop strong skills that I will use one day in practice."