ATSU-KCOM Student Ambassador Spotlight: Logan Tarter
Posted: December 15, 2021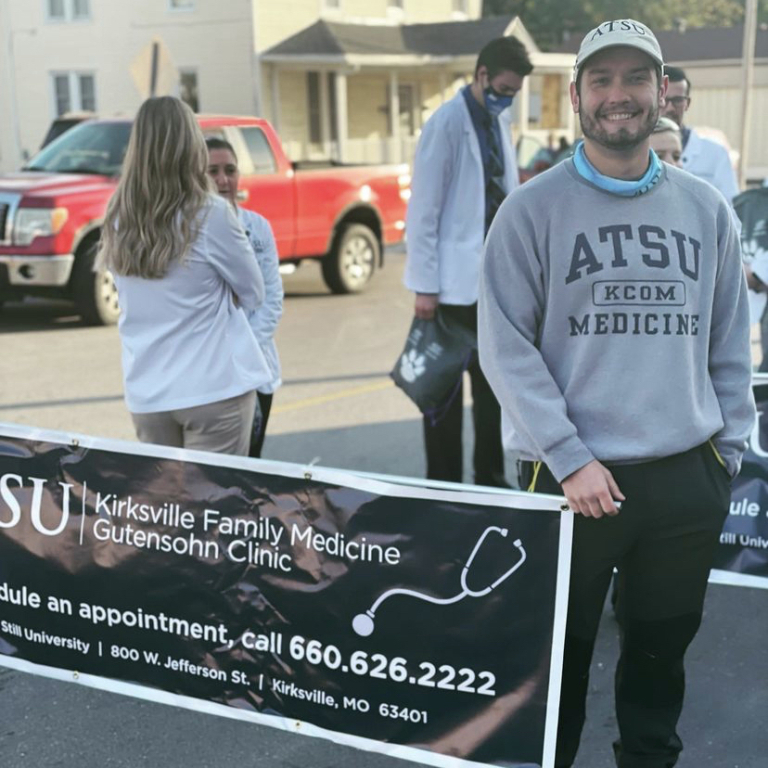 Logan Tarter, OMS II
Each month, A.T. Still University's (ATSU) Admissions Office in Kirksville, Missouri, will select student ambassadors to recognize and showcase. Student ambassadors are second-year students who speak and meet with prospective ATSU-Kirksville College of Osteopathic Medicine (ATSU-KCOM) and ATSU-Missouri School of Dentistry & Oral Health (ATSU-MOSDOH) students. 
ATSU-KCOM Student Ambassador Spotlight: Logan Tarter
Logan Tarter, OMS II, is originally from Peculiar, Missouri, and has a bachelor's of science degree in biology and bioethics from Rockhurst University.
Tarter enjoys rock climbing, biking, and playing with his puppy. He is the pre-medical director for the Student Osteopathic Medical Association and secretary for the Clinical Simulation Club. Tarter is also involved in intramural soccer, softball, and cornhole.
Tarter said the help he received from student ambassadors inspired him to become one and pay it forward.
"I wanted to be able to help those applying like I was helped a few years ago," Tarter said. "I really enjoy being able to show prospective students some of the great things ATSU has to offer, one coming to mind being the OMM demo."
Tarter said ATSU-KCOM is providing him the foundation necessary to become the kind of physician he aspires to be.
"I hope to practice medicine in a very holistic manner and I feel ATSU is able to provide me the educational foundation for doing so," Tarter said.
Congratulations, Logan Tarter, for being our ATSU-KCOM Student Ambassador spotlight!