ATSU-KCOM Student Ambassador Spotlight: Jessica Wunsch
Posted: March 11, 2022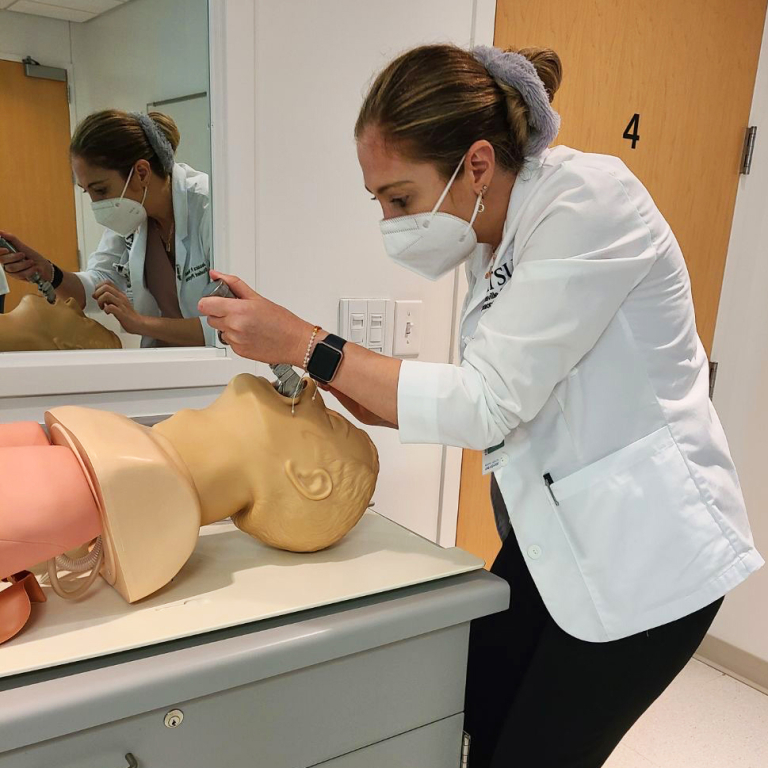 Jessica Wunsch, OMS II
Each month, A.T. Still University's (ATSU) Admissions Office in Kirksville, Missouri, will select student ambassadors to recognize and showcase. Student ambassadors are second-year students who speak and meet with prospective ATSU-Kirksville College of Osteopathic Medicine (ATSU-KCOM) students. 
ATSU-KCOM Student Ambassador Spotlight: Jessica Wunsch
Jessica Wunsch, OMS II, is from, well, a lot of different places. A military brat, Wunsch has called many places home, most recently Richmond, Virginia. She attended the University of Maryland at College Park and earned bachelor of arts degrees in journalism and art history.
Wunsch is a member of Student Government Organization, Garden Club, NeuroPsych Club, and the American Medical Association-Missouri State Medical Association. Additionally, Wunsch takes part in badminton intramurals and is a member of ATSU's a cappella group, the MEDleys. 
She also enjoys running, traveling, shopping, and walking her Pug, Rosie. 
Wunsch said her experience working with ATSU-KCOM student ambassadors led to her becoming one as a student.
"The student ambassadors who would give tours and osteopathic manipulative medicine demos on my interview day really stood out to me, and helped me see a lot of great things associated with ATSU-KCOM on top of its legacy and academics," Wunsch said. "I wanted to do the same for the next generation of applicants by providing my own unique personal experience as a student at ATSU-KCOM."
Wunsch hopes to further her family's military legacy after graduating from ATSU-KCOM.
"I would love to serve in the U.S. Navy as a psychiatrist," she said. "As a recipient of the branch's Health Professionals Scholarship Program, ATSU has been super accommodating when it comes to working around my schedule for any naval requirements, as well as providing resources such as great mentors to help me on my journey."