ATSU-KCOM Student Ambassador Spotlight: Gabriela Farabee
Posted: April 5, 2022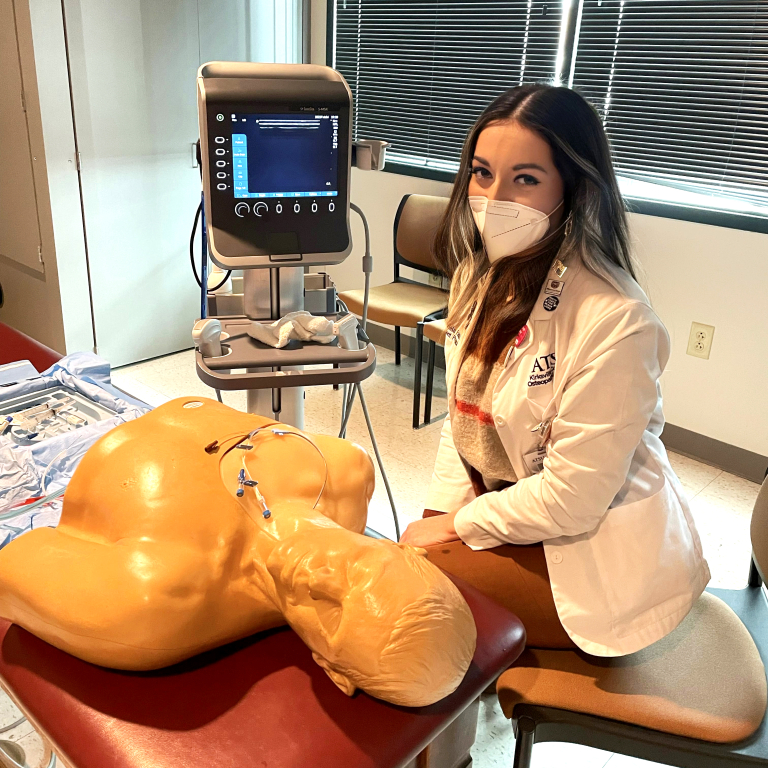 Gabriela Farabee, OMS II
Each month, A.T. Still University's (ATSU) Admissions Office in Kirksville, Missouri, will select student ambassadors to recognize and showcase. Student ambassadors are second-year students who speak and meet with prospective ATSU-Kirksville College of Osteopathic Medicine (ATSU-KCOM) students. 
ATSU-KCOM Student Ambassador Spotlight: Gabriela Farabee
Gabriela Farabee, OMS II, is originally from Hannibal, Missouri, and attended Missouri State University to earn a bachelor's of science degree in molecular biology with minors in chemistry and Spanish.
Farabee thoroughly enjoys serving as a student ambassador.
"There's nothing better than talking to people from many walks of life about what I love most – pursuing medicine," Farabee said. "I feel like I can make a difference in applicant and accepted students' experiences and hopefully ease their fears coming through the process. I feel like you can really be human in these interactions and provide genuine advice and answers, something I respected from the student ambassadors during my own interviews and tours. Hopefully, I'm doing their work some justice."
Farabee is president of the Medical Spanish Club, co-president of the Students for a National Health Program (SNaHP) chapter, and member of National Osteopathic Women Physicians Association (NOWPA), Student National Medical Association (SNMA), American College of Osteopathic Surgeons-Medical Student Section (ACOS-MSS), Missouri State Medical Association (MSMA), American Academy of Emergency Medicine-Resident and Student Association (AAEM-RSA), National Hispanic Medical Association (NHMA), Emergency Medicine Club, and Still Caring Health Connection. Farabee is also on the American Medical Association-Medical Student Section (AMA-MSS) Region 2 Committee on Legislation and Advocacy, a Mental Health Ambassador, and volunteers with Hope's Kitchen.
Farabee loves weightlifting, sports, music, travel, hiking, and hanging out with her cat, Alfredo.
Farabee's future interests include surgical and non-surgical fields, and she is looking forward to her clinical rotations in St. Louis.
"I have always been drawn to emergency medicine and critical care, and I have had the opportunity to shadow and have clinical experiences in acute care settings throughout my two years at ATSU-KCOM," Farabee said.
Congratulations, Gabriela Farabee, on your selection for the ATSU-KCOM Student Ambassador Spotlight!