ATSU-KCOM launches new elective course with focus on I/DD community
Posted: October 22, 2020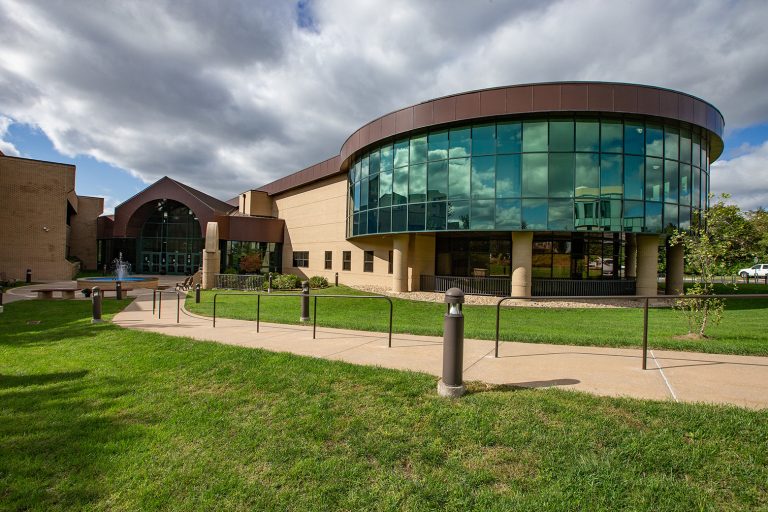 ATSU-Kirksville College of Osteopathic Medicine launches new elective course through grant and partnership with Adair County SB40
A.T. Still University-Kirksville College of Osteopathic Medicine (ATSU-KCOM) has established a new elective course to educate students in providing care for patients with intellectual and developmental disabilities (I/DD).
Made possible through a $25,000 grant award from Adair County SB40, the course begins this month and combines curriculum with relationship building between students and I/DD community members.
All 40 seats have already been filled in the initial class offering, with another 20 ATSU-KCOM students on a waiting list.
The course establishes the Community Mentorship Program, which will pair students with I/DD community members who serve as mentors as they build relationships and develop goals to work on throughout the year. Additionally, ATSU-KCOM's Complete Doctor course curriculum will be enhanced to provide training in effective communication and treatment of patients with I/DD.
Mentorship and related work will be conducted virtually due to COVID-19 safety protocols.
The elective course's goal is to adequately prepare medical students to care for the I/DD community and promote self-advocacy and leadership within I/DD community members, so they are more comfortable and confident in healthcare settings and decisions. Additionally, I/DD community members will be hired and trained as standardized patients for simulated clinical encounters with ATSU-KCOM medical students.
Adair County SB40 Executive Director Nancy Pennington said one of the program's many outcomes is helping future physicians learn to overcome potential communication barriers with I/DD community members, understanding not all communication is verbal and behaviors themselves are a form of communication.
"ATSU-KCOM is thrilled to partner with our local I/DD community to fulfill its mission of creating compassionate, well-rounded healthcare providers that will be better prepared to serve our vulnerable communities," said Julie Hessler, DO, '96, assistant professor of family medicine and community health at ATSU-KCOM.
Grant efforts were led by ATSU-KCOM students Amreeta Jammu, OMS II, Andrew Torres, OMS III, and Brady Gunn, OMS III.
Brady Gunn, OMS III

Amreeta Jammu, OMS II

Andrew Torres, OMS III
"By allowing medical students to work closely with individuals with I/DD for two semesters, we hope it encourages them to become more involved and aware in some of the barriers this population faces on a daily basis," Torres said.
The effort is a personal one for Jammu, whose parents opened a group home for adults with I/DD when she was a child. They became a sort of extended family and an integral part of Jammu's decision to go to medical school, as she observed a disparity in the standard of care and wanted to do something about it.
"Currently, there are less than 20 medical schools in the nation that provide any type of education involving the I/DD population," Jammu said. "Yet, statistics show that a person with an I/DD is averaged to die 20 years younger than someone without an I/DD. This significant inequity is something that I believe can be reversed if medical schools incorporate this community within their curriculum."