ATSU-KCOM has lived up to academic reputation, student says, and surprised with great community
Posted: May 17, 2023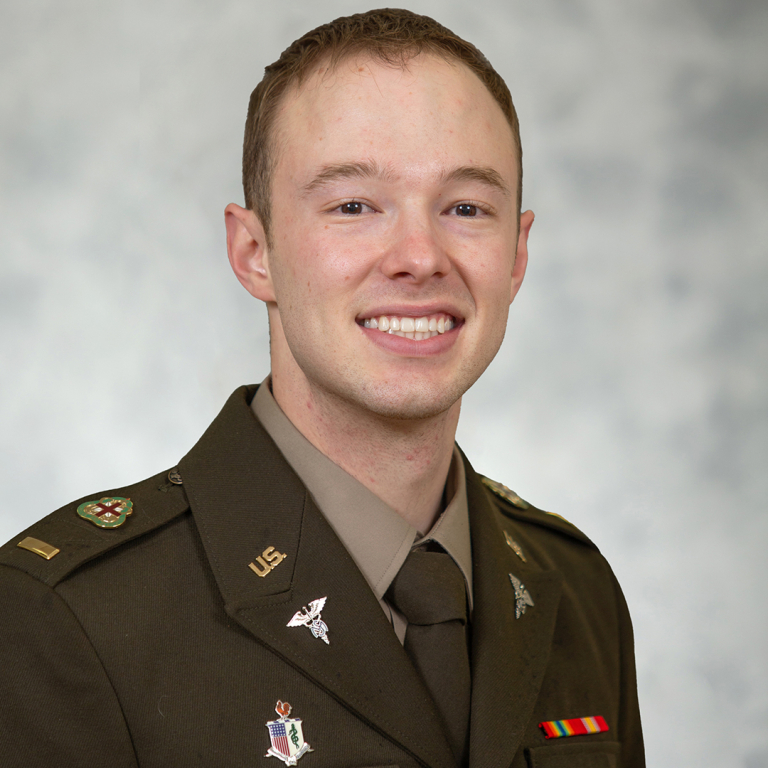 ATSU-KCOM student Austin Lundgren, OMS II
A.T. Still University-Kirksville College of Osteopathic Medicine (ATSU-KCOM) student Austin Lundgren, OMS II, came to the Kirksville, Missouri, campus in large part due to its reputation and status as the founding school of osteopathic medicine. 
Since his arrival, the school has measured up to that reputation, and then some, and Lundgren has also found himself part of a community he enjoys.
"I enjoy being able to interact with students and faculty on a smaller campus. I see my classmates several times a week. I have enjoyed getting to know them and look forward to working with them throughout my career. Being able to interact and work with faculty outside of the classroom enhances the learning opportunities and gives me the ability to form additional relationships for the future," he said.
Lundgren, originally from Monument, Colorado, graduated from the University of Wyoming with a bachelor of science degree in chemical engineering and a minor in business, and from Regis University with a master's in biomedical sciences.
When looking ahead to studying to become an osteopathic physician, Lundgren knew where he was focusing his attention.
"I enjoyed the positive reputation and rich history the school has as the first osteopathic medical school. The physicians I worked with who attended school here made me even more excited to become a member of the ATSU community," he said.
Lundren serves as a student ambassador and is president of the Student Association of Military Osteopathic Physicians and Surgeons (SAMOPS), a member of the Wilderness Medical Society, and instructor and organizer with the Disaster Awareness Response Training – Basic Disaster Life Support and Advanced Disaster Life Support.
"I joined SAMOPS to build connections with other members of the military and to help those that come after me better navigate the complexities of being in the military and medical school," Lundgren said. "Being a member of Wilderness Medicine and the Disaster Awareness courses gave me an opportunity to expand my knowledge in areas I enjoy learning about."
Lundgren isn't yet sure what specialty he wants to pursue in the figure, but is confident ATSU-KCOM is providing him with the tools to succeed when he makes that choice.
"I do know ATSU-KCOM is providing me a solid foundation to explore the different options available and is setting me up for success in residency after I graduate," he said.