ATSU-KCOM alumnus named Physician of the Year by Missouri Association of Osteopathic Physicians and Surgeons
Posted: July 20, 2021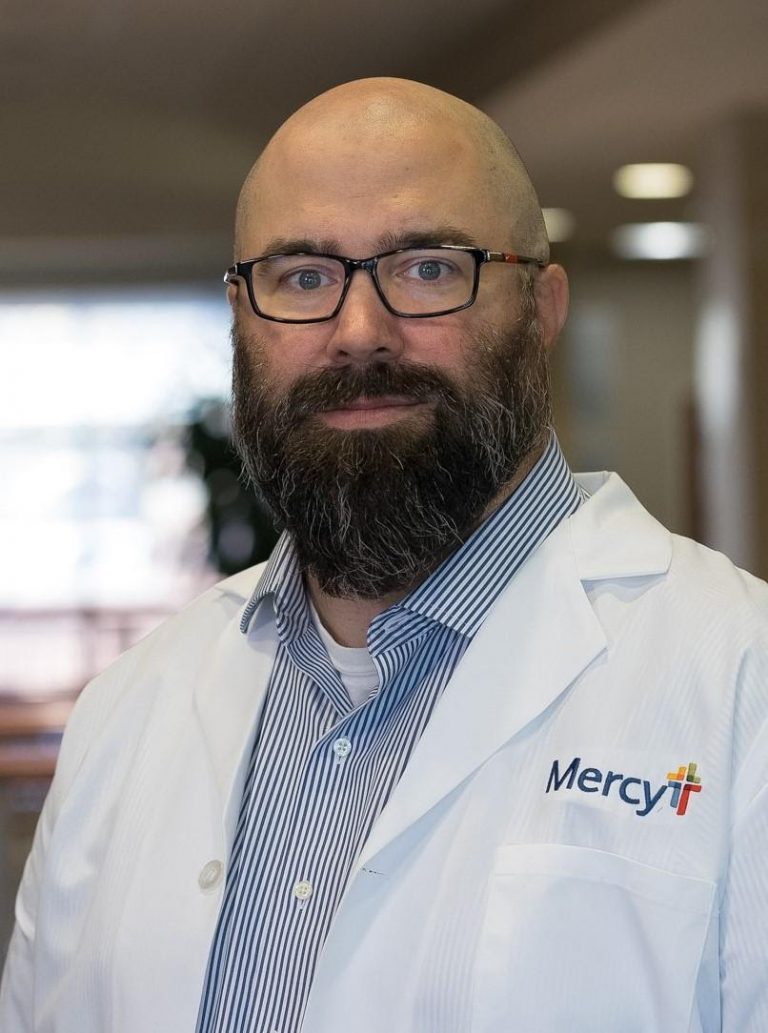 An A.T. Still University-Kirksville College of Osteopathic Medicine (ATSU-KCOM) alumnus was recently awarded Physician of the Year by the Missouri Association of Osteopathic Physicians and Surgeons (MAOPS).
David Tannehill, DO, '05, FACP, FACOI, of Fenton, Missouri, earned the prestigious award, presented annually by MAOPS to one physician for an outstanding accomplishment, event, or service during the preceding calendar year.
Dr. Tannehill is a critical care specialist at Mercy Hospital in St. Louis and is board certified in internal medicine.
He received this award for his tireless efforts advocating for his patients, fellow physicians, and community during the past year. Dr. Tannehill had the foresight to see how serious the coronavirus was and what likely effect it was going to have. As a critical care physician, he has been on the front lines with the sickest of the sick.
In addition to his work as a critical care physician on the front lines, Dr. Tannehill served as MAOPS president (2019), is a MAOPS Wetzel Scholar (2003), the recipient of the MAOPS President's Award (2014), and Physician of the Year Award (2019). He currently chairs the Missouri Osteopathic Political Action Committee, and 2020 saw a very successful effort in fundraising under his leadership. Dr. Tannehill also serves Missouri as a member of the Board of Healing Arts and nationally, advocating on behalf of Missouri at the American Osteopathic Association.