ATSU holds ribbon-cutting ceremony for Dillenberg Center-PDS Innovation Clinic
Posted: November 9, 2018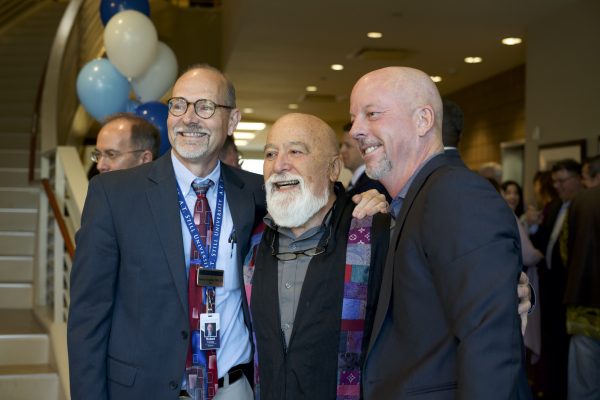 A.T. Still University's Arizona School of Dentistry & Oral Health (ATSU-ASDOH) held a ribbon-cutting ceremony on Nov. 6 for the Dillenberg Center-PDS Innovation Clinic. The PDS Innovation Clinic is a state-of-the-art digital dentistry center where ATSU-ASDOH students and faculty provide cutting-edge patient care. The clinic creates unique educational opportunities for students, while improving access to low-cost, high-quality dental care for community members.
The PDS Innovation Clinic, named for Pacific Dental Services, consists of 11 operatories and a space dedicated to interprofessional collaboration between the dental school and ATSU's other health professions programs. The facility is the University's first 100 percent donor-funded initiative.
"The new clinic is an exciting space where students learn to treat patients using the latest technologies for virtual surgical planning, digital impressions, and computer-aided dental designs," said Jonny Brennan, MD, DMD, MPH, associate dean of ATSU-ASDOH. "It also provides a collaborative area where faculty from various dental specialties explore new, innovative models of care, value-based pay systems, and interprofessional education to bridge the gap with other allied healthcare specialists."
As ATSU-ASDOH's fourth dental clinic, the PDS Innovation Clinic will increase the School's capacity to see patients and streamline workflows around digital processes, while improving quality of services and reducing costs. ATSU-ASDOH is also home to the ASDOH Dental Clinic, which offers primary dental care services; the Center for Advanced Oral Health, an orthodontics clinic for children and adults; and the Dr. Rick Workman Advanced Care Clinic, a dental clinic for patients with complex medical needs.