ATSU Gutensohn Clinic celebrates with Ribbon Cutting Ceremony
Posted: August 11, 2016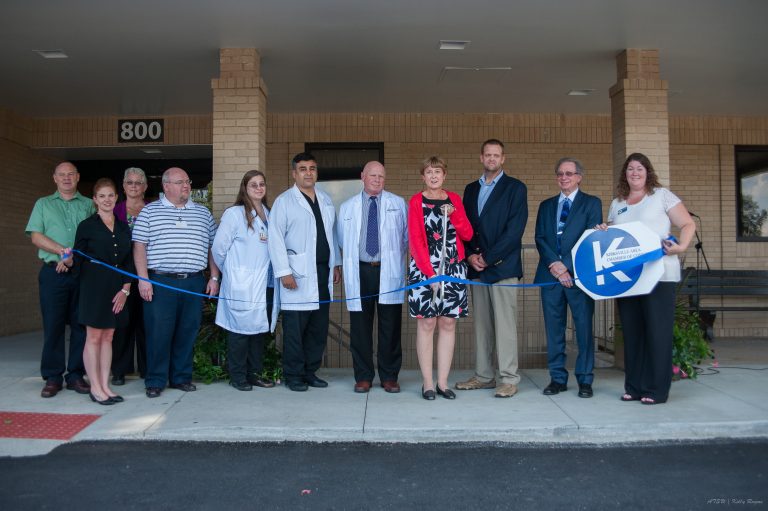 A.T. Still University's (ATSU) Gutensohn Clinic in Kirksville, Missouri held a Ribbon Cutting Ceremony to officially debut the renovations to the clinic. The renovations, which began in November 2015, include adjustments to the flooring, ceiling, seating, windows, walls, patient rooms, and decor. The upgrades also introduced ADA compliant restrooms and reception desks. This will make for far easier access to those particular populations.
"The renovations to ATSU's Gutensohn Clinic not only provide a more welcoming environment for our patients and staff, they also allow for greater ease of access to a wider patient population," said ATSU Gutensohn Clinic Administrator Adam Moore, MS. "We're very appreciative of the support we've received from the community."
The changes represent the most significant renovation for the Gutensohn Clinic in many years. The Ribbon Cutting Ceremony also allowed for tours of the newly remodeled facility along with the campus' other offerings including the Drabing Human Patient Simulation Center and Daraban Ultrasound Center.