ATSU's Diversity & Inclusion department hosts interactive cultural proficiency symposium
Posted: November 25, 2020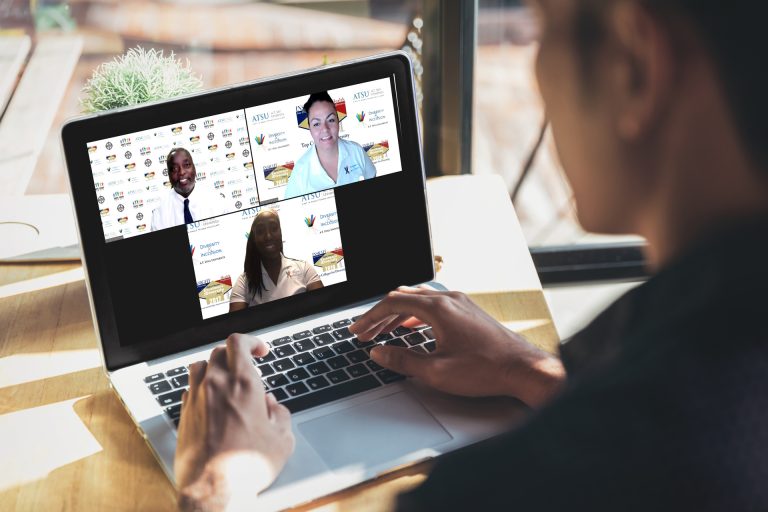 A.T. Still University's (ATSU) Diversity & Inclusion (D&I) staff recently hosted "Voice, University Values and Cultural Proficiency Interactive Symposium." This online interactive discussion opened the door for ATSU faculty and staff to come together to speak about cultural proficiency as a University, as individuals, and discuss ways to bridge any gaps.
The symposium started with a viewing of a Ted Talk, "What reality are you creating for yourself," featuring Isaac Lidsky, JD. He discussed how we create our own realities but let fear distort our reality.
"When you face a compelling opportunity to take action, fear lulls you into inaction, enticing you to passively watch its prophecies fulfill themselves," he said.
Dr. Lidsky went on to describe the important ways you can live your life with your eyes wide open.
"Hold yourself accountable for every moment, every thought, every detail. See beyond your fears. Recognize your assumptions. Harness your internal strength. Silence your internal critics. Correct your misconceptions about luck and about success. Accept your strengths and your weaknesses and understand the difference. Open your hearts to your bountiful blessings," Dr. Lidsky said.
After the viewing of Dr. Lidsky's Ted Talk, participants were invited to join an interactive quiz through an online program, Kahoot. Participants were able to create their own unique username to allow for anonymity. Stephanie McGrew, MA, coordinator for diversity & inclusion, proceeded through several thought provoking questions, like do you feel ATSU is culturally proficient and what does culture mean to you? The exercise also examined participants self-identified knowledge of resources available for furthering their understanding of diversity and inclusion.
"You can always strive to be more culturally proficient," McGrew said. "That's just understanding your own biases, learning how to mitigate them, and limit them. Correcting your own thoughts and behaviors so you can be more empathetic, understanding, and minimize those biases you inherently have going on in your mind."
Over the past several months, ATSU has hosted the President's Cultural Proficiency Speaker Series Open Forums. ATSU faculty, staff, and students can access series recordings by visiting the Portal and choosing the "Cultural Proficiency Climate Study" link. A link to the series can then be found on that page's top navigation.
Learn more about diversity at ATSU by visiting atsu.edu/diversity.