ATSU Diversity hosts future healthcare professionals from Cartwright School District
Posted: March 17, 2017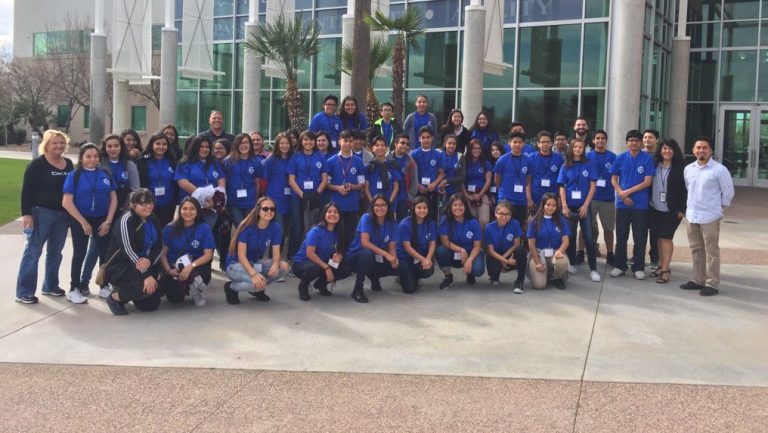 On Friday, Feb. 17, A.T. Still University's Office of Diversity & Inclusion hosted nearly 50 eighth graders from the Cartwright School District at ATSU's Arizona campus. The middle schoolers met with students from ATSU's School of Osteopathic Medicine in Arizona (ATSU-SOMA) to learn about health careers. The purpose of the partnership is to encourage young people from diverse backgrounds to consider a career in healthcare, increasing diversity in the health professions workforce.
ATSU-SOMA students ate lunch and played games with the Cartwright students, while discussing the paths they took to get to medical school. Many of the ATSU-SOMA students came from diverse backgrounds themselves, and could speak to the challenges their mentees would face.
"I hope to inspire them and show them that health professionals come in all shapes, sizes, and colors," says Ellen Liang, OMS I. "We all come from different backgrounds."
Liang's family immigrated to the United States, and she understands the difficulties of navigating an unfamiliar education system. She believes children in similar situations would benefit from a mentorship program, like the one offered at ATSU.
"My family couldn't help much with my education because they didn't have experience with the system," says Liang. "I learned to submit college applications by following my friends' examples. It would have really helped to have a mentor guide me through the process of preparing for medical school."
Liang and her peers advise their mentees to work hard and dream big. "I tell them to try their best and be open to the possibility that anything they wish for can become a reality," says Liang.