ATSU Director Alumni Relations named Member of the Year by Asian Corporate & Entrepreneur Leaders
Posted: January 24, 2017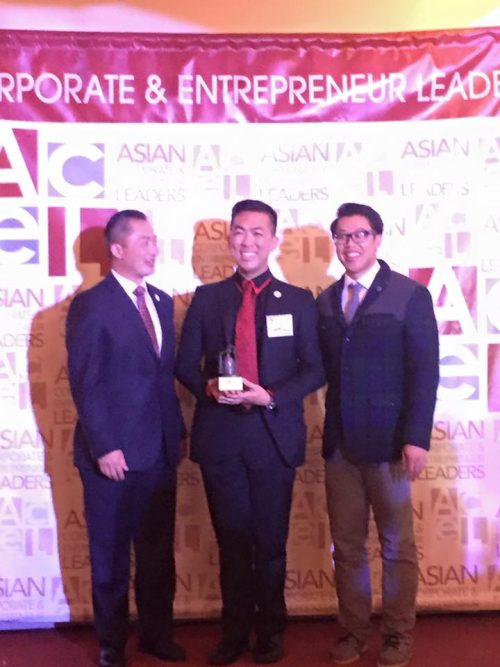 Michael Chang, MNLM, A.T. Still University's director of alumni relations, has been named the 2016 Member of the Year by the Asian Corporate & Entrepreneur Leaders (ACEL). Chang was given this award at the 2017 ACELebration of Leadership Gala on Saturday, Jan. 14, 2017.
Chang became involved with ACEL in January 2016 in search of professional development guidance and connections within the Asian Pacific community. "It has been incredibly rewarding not only in developing my own leadership skills, but in helping other professionals become better leaders as well," he said.
"Michael recently led the Alumni Relations area in strategic planning. He helped everyone focus on ATSU's Mission & Vision and how it applies to what we do. In short, Michael truly is exceptional, and we are proud to work with him and benefit from his leadership and dedication," said Robert Behnen, MBA, ATSU's associate vice president for university advancement and Mr. Chang's supervisor at ATSU.
In addition to receiving the Member of the Year Award at the gala, Chang also sang the national anthem.