ATSU-CHC Central Coast Physician Assistant program student enjoying the journey
Posted: August 30, 2023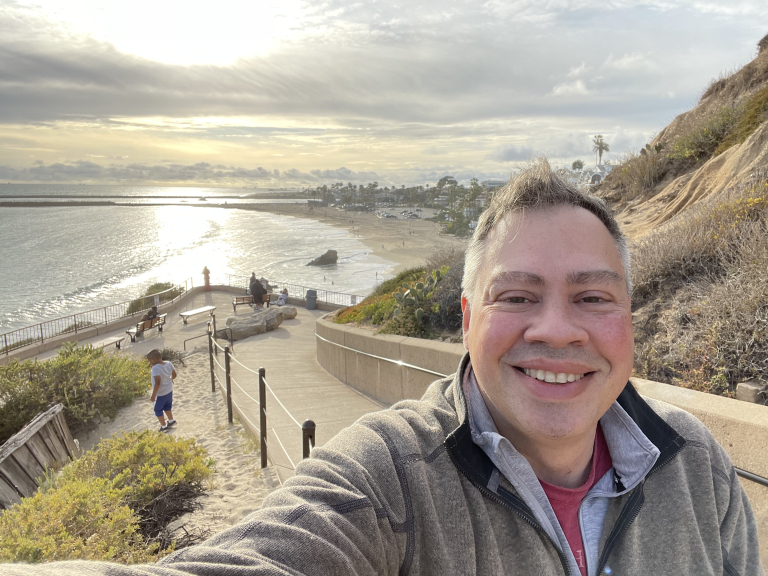 Francisco Debs, PA, '24
A.T. Still University-College for Healthy Communities (ATSU-CHC) Central Coast Physician Assistant (CCPA) program student Francisco Debs, PA, '24, is enjoying the path toward a career as a physician assistant.
Originally from New Jersey, Debs has a bachelor of science in chemical engineering from New Jersey Institute of Technology. He was drawn to ATSU-CHC because of the program's mission of helping underserved communities.
"At the beginning of the program we were all asked, 'What we were looking forward to in our education?' My answer, 'I look forward to the journey.' As with all journeys, it is not so much about arriving at a particular destination, but embracing the adventure and challenges each day presents along the path," Debs said.
Debs, who lived in San Luis Obispo, California, before becoming a PA student, quickly became an ATSU-CHC student ambassador, seeking to help others along their own journeys.
"Living in the Central Coast, there are only a limited number of PAs to network with and it was very difficult finding not just shadowing opportunities, but also someone that could act as a mentor during the PA application process," Debs said. "I chose to serve as a student ambassador because I wanted to help guide pre-PA students through their journey in the application process."
In his spare time, Debs enjoys landscape photography and capturing the natural scenery and beauty the California Central Coast has to offer.
"Professionally, I have thought of teaching PA students. But I feel that in order to be effective in a teaching role, I need practical, hands-on experience. I also recognize the importance of advocating for the PA profession and would like to be further involved with the American Academy of Physician Associates," Debs said.