ATSU-CGHS professor helped develop new ebola vaccine
Posted: June 27, 2017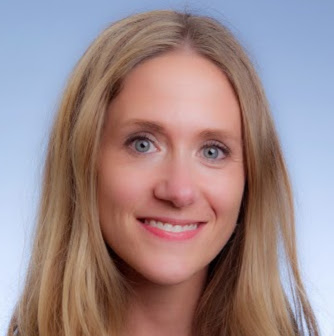 Late last year, news broke of a new Ebola vaccine that was 100 percent protective against the virus. More than a decade ago, A.T. Still University (ATSU) professor Kathleen DiCaprio, PhD, was a part of the team, comprised of scientists from the Public Health Agency of Canada and the United States Army Medical Institute of Infectious Disease (USAMRIID), that developed the vaccine.
Dr. DiCaprio has a strong background in research and public health. She earned her PhD in pathology from Uniformed Services University of the Health Sciences. Since high school, she has known that she liked science. "I was inspired by the movie 'Medicine Man,' in which Sean Connery finds a cure for cancer in the rainforest," Dr. DiCaprio says. "I don't remember it, but my mom always says she saw the excitement in my eyes when I watched it. I loved finding an innovative way to solve a problem." In graduate school, she found that she was interested in scientific research, and dove into disease studies and vaccine research.
In addition to her work with the Public Health Agency of Canada and USAMRIID, Dr. DiCaprio has worked with the U.S. government and collaborators to move potential vaccine research forward. She also spent a year as the director of laboratory preparedness for the New York State Department of Health. She had been in the position for just two months when the H1N1 virus hit New York, and her team was tasked with managing a pandemic in the heart of the city.
"I always find myself in these opportunities, but I wouldn't change it for the world." she says.
Currently, Dr. DiCaprio is an associate professor at ATSU's College of Graduate Health Studies (ATSU-CGHS), and chair of ATSU's Doctor of Health Sciences program (DHSc). At ATSU-CGHS, Dr. DiCaprio teaches diverse courses in healthcare, global health, and leadership. She takes every opportunity she can to align her experiences to what she is teaching in her classes.
"The students love it," she says. "They're always asking me to do presentations."
Although it has been awhile since Dr. DiCaprio worked with the Ebola virus and the vaccine, she is always excited to share stories about the research, as well as the hard work and collaboration that led to such a milestone in infectious disease.
As an associate professor at ATSU-CGHS, Dr. DiCaprio works mostly in an online learning environment. ATSU-CGHS has students all over the world, which introduces both opportunities and challenges for collaborative research efforts. Dr. DiCaprio is interested in finding ways to bring her students together, and hopes to develop a research agenda that will give opportunities to all ATSU students.
"The DHSc online program at ATSU-CGHS holds incredible potential for learning, professional advancement, and collaboration," she says. "Through the online program, students, faculty, and the greater ATSU community can come together virtually to share ideas and collaborate.  I am not that old, but I didn't have these kinds of opportunities when doing my research.  It is exciting to think about the influence ATSU-CGHS could have in healthcare and medicine."
Dr. DiCaprio believes there is a lot of potential for the vaccine the team developed. Not only does it protect against Ebola, but it also has the potential to protect against similar viruses, like Marburg. Aside from being 100 percent protective against Ebola before a patient is infected, promising studies have shown that the vaccine can be administered after the virus has been introduced into the body. In lab studies with non-human primates, the test subjects were infected with Ebola and given the vaccine 30 minutes later. It was still effective.
"From a public health perspective, that's a huge potential value," Dr. DiCaprio says. "If we see another outbreak, we have something we can deploy."
Dr. DiCaprio encourages students who are considering a career in public health to follow their passions and take every opportunity that presents itself, as this will open many doors and provide unique learning experiences.
"You never know who you are going to meet and work with," she says. "In a field of innovation, bring together ideas. You'd be surprised how much you learn from the good and the bad."