ATSU-CGHS professor accompanies U.S. Women's Hockey to 2018 Winter Olympics
Posted: February 20, 2018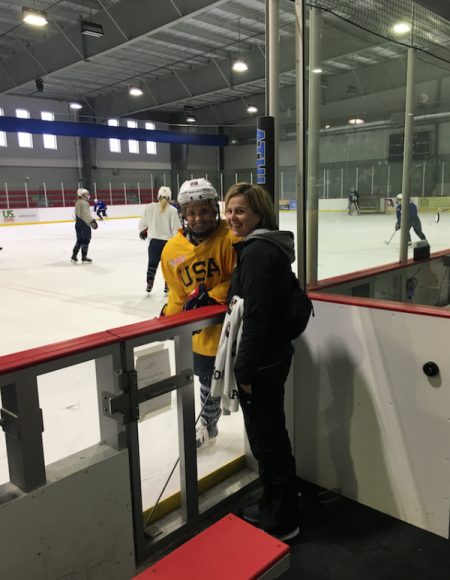 Sheri Walters, PT, PhD(c), DPT, SCS, ATC/L, CSCS, is an assistant professor of kinesiology at A.T. Still University's College of Graduate Health Studies (ATSU-CGHS). She's also an athletic trainer and physical therapist for U.S. Women's Hockey, gold medal contenders in the 2018 Winter Olympics. She has worked with the team since 2017, when they defeated Canada to win gold in the World Championships. They are now preparing to face Canada in a showdown for Olympic gold, after handily beating Finland and Russia in preliminary games.
While Dr. Walters has extensive experience working in professional sports, she has been particularly impressed with the athletes of the U.S. Women's Hockey team. Not only are they an unstoppable force on the ice, they are also committed to sportsmanship and teamwork.
"This team, as a whole, is unparalleled, in terms of their team-first mindset," says Dr. Walters. "They lift each other up daily. They help their staff out daily. I have never had so many athletes offer to carry my bags. They are great athletes, but they are even better people. That is what has made this experience so fun and rewarding."
No doubt, Dr. Walters will gain valuable insights to share with her students at ATSU-CGHS.
"What carries over to my teaching from these experiences is the knowledge gained from the clinicians I meet all over the world," she says. "This knowledge, and the network built from these experiences, are brought back to my work at ATSU."