ATSU Athletic Training Student Association named top fundraising team in National Athletic Training Association student challenge
Posted: July 30, 2018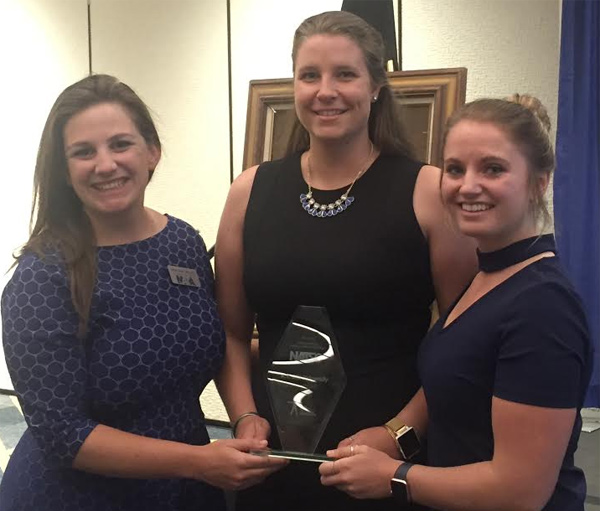 A.T. Still University's Athletic Training Student Association (ATSU-ATSA) is committed to educating the public about the athletic training profession and increasing awareness about safe participation in youth sports.
At the start of the year, upon recommendations from Athletic Training Student Association (ATSA) Faculty Advisor Bart Anderson, DHSc, AT, ATC, '03, ATSA voted to participate in the National Athletic Training Association-Research and Education Foundation (NATA-REF) Student Challenge. This annual event features athletic training student associations from across the country competing in a year-long fundraising challenge. Money raised helps to support NATA-REF in their efforts to fund educational scholarships and research activities within athletic training. The ATSA set a goal to raise $2,500 for the year and well exceeded that goal with a total donation of over $5,000 to the NATA-REF.
"As a team, ATSA was able to donate the most money this year to support NATA-REF. This means we were able to fund various research grants and scholarships to continue enhancing the athletic training profession. Our donation allows athletic trainers across the United States to continue finding ways to better help our patients and our influence will help athletic trainers continue to grow and succeed," said ATSA President, Katrina Ritter, MS, '18.
Congratulations to ATSA! Their work in the community has been exceptional this year.