ATSU-ASHS vice dean selected as a distinguished fellow
Posted: February 23, 2021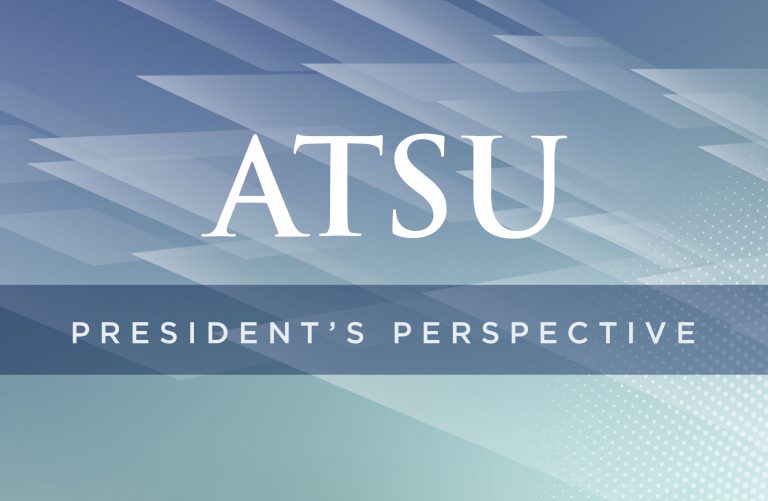 Marlene B. Salas-Provance, PhD, MHA, MA, CCC-SLP, ASHA Fellow, vice dean for A.T. Still University-Arizona School of Health Sciences (ATSU-ASHS), was recently selected as a distinguished fellow of the National Academies of Practice (NAP). NAP consists of an interprofessional group of healthcare practitioners and scholars dedicated to collaborative healthcare practices and to excellence in interprofessional care.
"Many of my colleagues in the field of speech-language pathology, whom I respect highly, are members of the academy, and I am proud to join them," Dr. Salas-Provance said. "As a distinguished fellow, I will help to forward the agenda of the organization to integrate evidence-based practices important for interprofessional education and practice into our teaching, service, and research in healthcare education environments."
NAP provides a familiar feeling for Dr. Salas-Provance, as she has been a clinical service provider with a team-based framework for the past 25 years. She has traveled the world as a part of a medical team that provides cleft palate and cleft lip surgeries for children. As the speech-language pathologist on the team, Dr. Salas-Provance assessed and analyzed children prior to surgery, determining which anatomical structures were working or not working, and then worked with the surgeon to develop a plan.
"Being part of NAP is really nice because I have always worked on a team," Dr. Salas-Provance said. "We are collaborating for the care of patients as interdisciplinary groups. NAP also includes professionals from pharmacy, nursing, and psychology, among others."
This fellowship will play a significant role in Dr. Salas-Provance's career and will assist her in finding additional ways to expand the interprofessional education and interprofessional practice experience for students in the future.
"ATSU is dedicated to expanding the clinical and educational experiences of students through interprofessional education," Dr. Salas-Provance said. "Through my work as a fellow of NAP, I can bring to ATSU the highest levels of knowledge and skill in these areas, which will allow us to stay at the cutting-edge of these important educational, research, and advocacy endeavors."