ATSU-ASHS student receives Diversity Excellence Award
Posted: June 19, 2017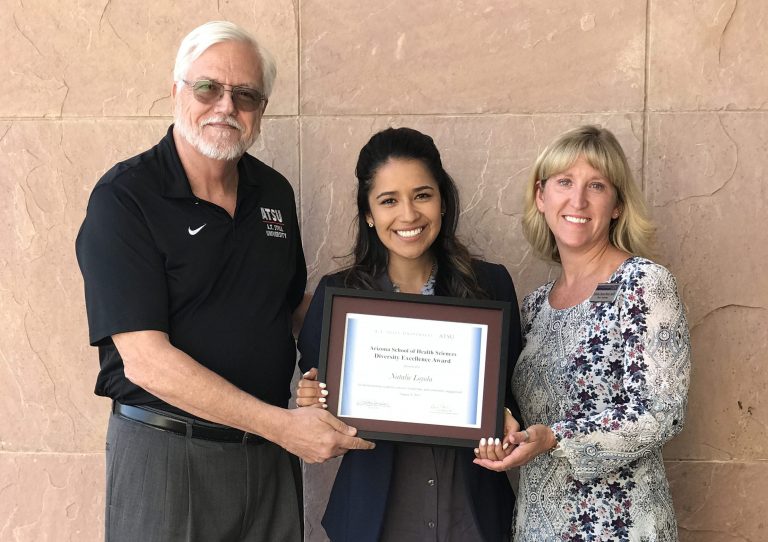 Earlier this month, A.T. Still University's Arizona School of Health Sciences (ATSU-ASHS) recognized doctor of audiology student Natalie Loyola with the Diversity Excellence Award.
ATSU-ASHS dean Randy Danielsen, PhD, PA, DFAAPA, recommended Loyola for the award. She was recognized by ATSU leadership in Student Affairs and Diversity & Inclusion as an advocate for diversity in healthcare. Audiology chair, Tabitha Parent-Buck, AuD, was also on hand for the award presentation.
The Diversity Excellence Award aligns with ATSU's mission to embrace inclusion and diversity in academic programs. Award recipients are dedicated to reducing disparities in access to quality healthcare, as well as academic success, leadership, and community involvement.
"It's such an honor to be chosen as the recipient of the Diversity Excellence Award," Loyola says. "I am committed to incorporating diversity and cultural competency into my practice as a doctor of audiology."