ATSU-ASHS Speech-Language Pathology program welcomes first two faculty members, administrators
Posted: July 18, 2021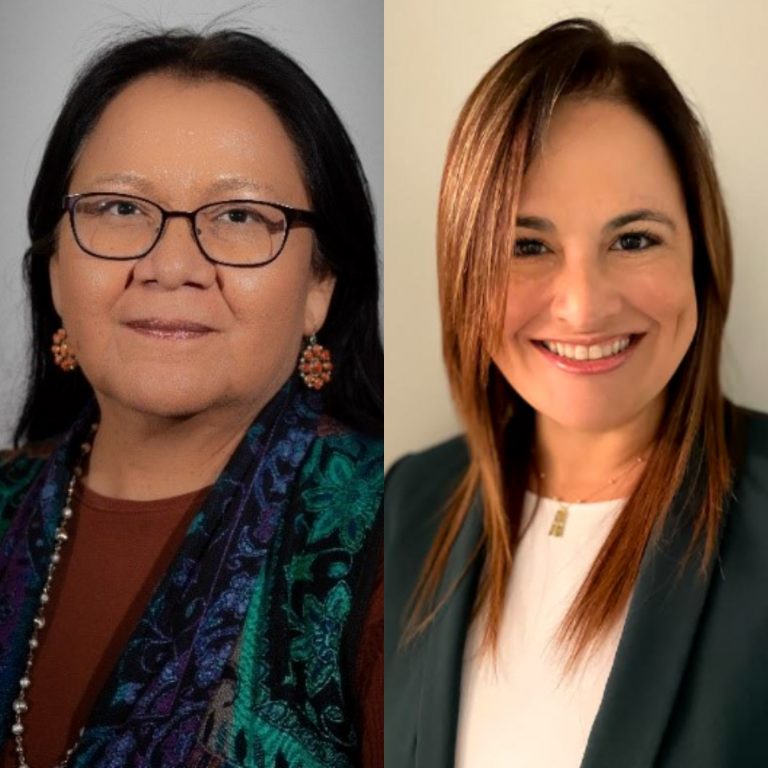 The developing Speech-Language Pathology program within A.T. Still University-Arizona School of Health Sciences' (ATSU-ASHS) newly named Department of Audiology and Speech-Language Pathology welcomed its first two faculty members and administrators July 1, 2021.
María A. Centeno-Vázquez, PhD, CCC-SLP, is the program director and was previously associate professor and program chair at Interamerican University of Puerto Rico. She served as chair of the Department of Speech-Language Pathology at Universidad Ana G. Méndez in Puerto Rico. Dr. Centeno-Vázquez is a board-certified specialist in swallowing and swallowing disorders (BCS-S) and is a member of the BCS-S board. She serves as editor on the executive board of the Hispanic Caucus of the American Speech-Language-Hearing Association (ASHA) and on ASHA's National Board Exam Revision Committee for Puerto Rico.
She is a bilingual (Spanish and English) speech-language pathologist with a specialty in medical aspects of the field. Her focus is on medical assessments using instrumentation such as fiberoptic endoscopy and video stroboscopy of voice and swallowing. She developed and directed the Caribbean Neurocognitive Comprehensive Center to provide services to adult and geriatric populations, including assessment, treatment, research, as well as community service. She has provided clinical services in schools, hospitals, skilled nursing facilities, and rehabilitation facilities.
Dr. Centeno-Vázquez received her doctorate in communication sciences and disorders from the University of Cincinnati.
Christine B. Vining, PhD, CCC-SLP, ASHA fellow, is director of clinical education for the Speech-Language Pathology program. She is a bilingual Navajo (Diné and English) speech-language pathologist who served as faculty member and clinician at the Center for Development and Disability, Department of Pediatrics, Health Sciences Center, University of New Mexico in Albuquerque. She served as faculty representing speech-language pathology in the New Mexico Leadership Education in Neurodevelopmental and Related Disabilities Program (LEND) and served on the Cultural and Linguistic Competency Action Team.
Dr. Vining is a highly sought-after national speaker on cross-cultural issues and improving access to speech and language services to American Indian children. She provided interdisciplinary clinical diagnostic services in the Autism Spectrum Disorders Evaluation Clinic and provided training and technical assistance focusing on improving systems of care for children with neurodevelopmental disorders in New Mexico. Dr. Vining served as co-editor of a recent issue entitled, "Enhancing Language Services to Native American Children: A Look from the Inside," in the Topics in Language Disorders journal. She is an advisor and member of the Native American Leadership Council for Speech-Language Pathologists and Audiologists, a constituency of ASHA.
Dr. Vining received her doctorate in special education from the University of New Mexico.
The Speech-Language Pathology program candidacy application was developed by Marlene Salas-Provance, PhD, MHA, CCC-SLP, ASHA fellow, FNAP, speech-language pathologist, vice dean and professor, interim director of the Speech-Language Pathology program, in collaboration with Tabitha Parent-Buck, AuD, professor and department chair for Audiology and Speech-Language Pathology, and Ann Lee Burch, PT, EdD, MPH, ATSU-ASHS dean and associate professor. The new program was a 2019 new School initiative led by Dr. Burch.
Following a site visit in early 2022, the first cohort of speech-language pathology graduate students are expected to matriculate in the fall of 2022. The program's cornerstone is the education of bilingual clinicians and clinicians with a culturally responsive focus to meet the needs of the medically underserved and of individuals from culturally and linguistically diverse backgrounds.