ATSU-ASHS' Speech-Language Pathology program to welcome first students in July
Posted: June 29, 2022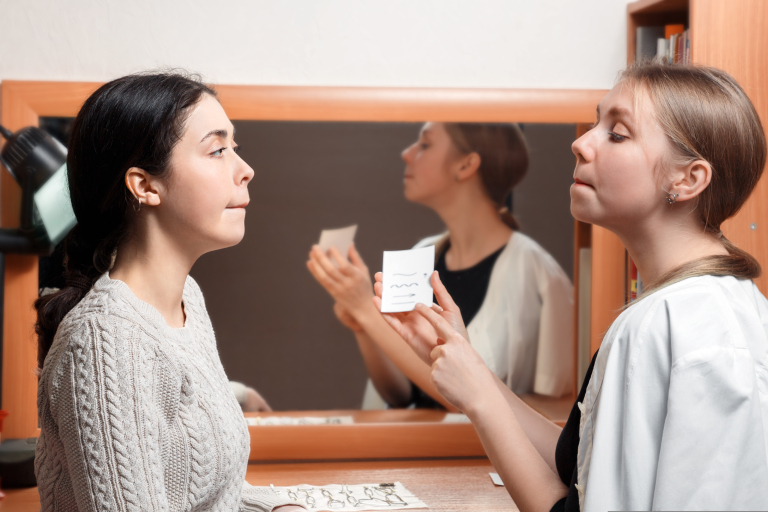 A.T. Still-University-Arizona School of Health Sciences' (ATSU-ASHS) Master of Science in Speech-Language Pathology program has been awarded candidacy for accreditation by the Council of Academic Accreditation in Audiology and Speech-Language Pathology (CAA) and will welcome its first cohort of graduate students in July.
"We are excited about the addition of ATSU-ASHS' Speech-Language Pathology program, and look forward to interprofessional and collaborative research opportunities for our students and faculty in the years ahead," said Ann Lee Burch, PT, EdD, MS, MPH, ATSU-ASHS dean and associate professor. "We welcome students in our inaugural Speech-Language Pathology program class this July, and I want to thank all who have been involved in realizing the successful development and launch of our new program."
In granting the program candidacy for accreditation, CAA found ATSU's program to meet or exceed established CAA expectations as described in the Standards Compliance Continuum for all Standards for Accreditation and had no concerns. The program's candidacy for accreditation cycle is May 1, 2022 through April 30, 2027.
Inclusion of a Speech-Language Pathology program offers further opportunities to engage in clinical practice, teaching, and learning from team-based perspectives by students and faculty across the University. This two-year program is aligned with ATSU's mission and focus on interprofessional education, whole person healthcare, diversity, and underserved populations. The pedagogy of multicultural education will be a cornerstone of the program, with a significant emphasis toward educating bilingual speech-language pathologists and delivery of bilingual services. The curriculum will focus on addressing issues of diversity through culturally responsive practices.
The program will instruct students in a newly designed laboratory space containing state-of-the art instrumentation and equipment for acoustic analysis of speech, identification of swallowing and voice disorders, evaluation of resonance disorders for children with cleft palate, and sophisticated respiratory measurement of speech control in patients with Parkinson's disease and other progressive neurological diseases. The curriculum is innovative and progressive, offering courses in telepractice, autism, alternative and augmentative communication, language disorders in children and adults, and evidence-based research practices.
Courses are offered weekday evenings and will be completed on campus in Mesa, Arizona, during students' first year, and online in the second year. Students will complete clinical rotations in many of ATSU's current clinical sites, while additional clinical rotations are being established in public schools and other educational settings in Arizona and throughout the country.