ATSU-ASHS Speech-Language Pathology program student receives prestigious award
Posted: August 24, 2023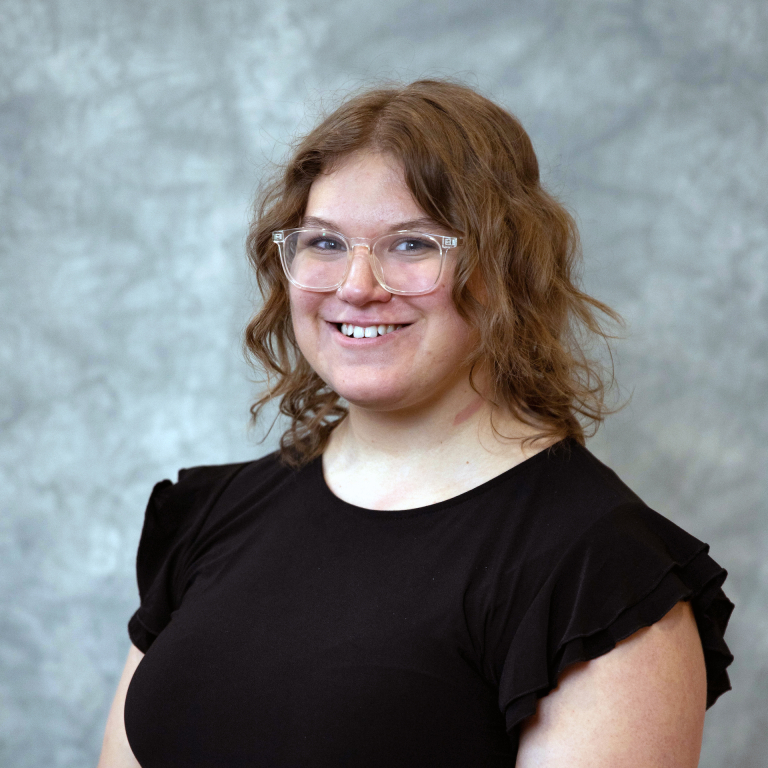 ATSU-ASHS Speech-Language Pathology program student Kendra Ames
A.T. Still University-Arizona School of Health Sciences (ATSU-ASHS) first-year Speech-Language Pathology program (SLP) student Kendra Ames has received the 2023 American Speech-Language and Hearing Association (ASHA) Students Preparing for Academic and Research Careers (SPARC) Award.  
This award supports students in their journey toward becoming future PhD faculty and researchers.
Ames was one of 12 students chosen nationwide. She received a $1,000 scholarship to support her work and travel to the ASHA convention in Boston, where she will be formally recognized.
"The program is proud of Kendra and her early achievements," said Maria Centeno-Vazquez, PhD, CCC-SLP, BCS-S, ASHA Fellow and SLP program director.
Ames has a passion for serving Hispanic and bilingual families and is a bilingual Spanish language speaker. She engaged in research throughout the four years of her undergraduate program at the University of Wisconsin-Whitewater in the areas of bilingual language acquisition, Hispanic accent discrimination, and language use of English Second Language (ESL) speakers. Ames has presented her work at many state and national conferences.
As part of SPARC, Ames has developed a research plan for the next 18 months with a mentoring team. The team includes Lourdes Martinez-Nieto, PhD, MA, associate professor in the Speech-Language Pathology program, as her primary mentor, and Adelaida Restrepo, PhD, CCC-SLP, professor and chair from the Department of Communication Sciences & Disorders at the University of South Florida, and Beartriz Barragan, PhD, associate professor in the Speech-Language Pathology program, as her secondary mentors. She has set teaching and research goals which include developing instructional and lecturing skills, skills in research project planning and conducting research, improving scientific writing skills, and connecting with PhD students, researchers, and potential PhD mentors.
"I am excited for this opportunity to work with esteemed researchers and travel to various research conventions, and I am grateful to ASHA for providing this enriching mentorship experience, and to ATSU for supporting my application as well as my academic and professional goals," Ames said.