ATSU-ASHS professor awarded Osmosis Raise the Line Faculty Award
Posted: December 9, 2020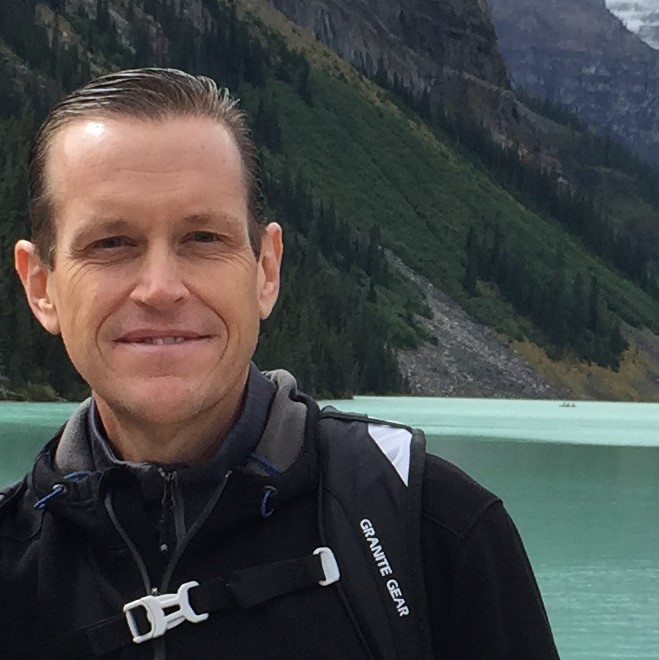 Ray Pavlick, PhD, professor, A.T. Still University–Arizona School of Health Sciences (ATSU-ASHS), was selected as the grand prize winner of the Osmosis Raise the Line Faculty Award in the Physician Assistant (PA) category. The purpose of this award is to recognize health educators and the work they are doing to increase the capacity of healthcare systems worldwide.
While Dr. Pavlick doesn't know who nominated him, he suspects his students have something to do with it. He was provided with a sample of the anonymous award-winning nomination.
"Dr. Pavlick has a gift for teaching and connecting with students. He has skillfully broken down difficult concepts into understandable information. Dr. Pavlick fully embodies the 'open arms' value. From day one, he invited participation and responded to our countless questions and concerns about material and curriculum. I was very nervous about tackling pharmacology, but Dr. Pavlick made the topic interesting, approachable, memorable, and prepared us with resources we can reference as we enter clinic," from the Osmosis award announcement.
Dr. Pavlick was surprised and humbled by the award, but shifted the recognition back to the students.
"It is more of a reflection of the students and the types of people that they are than it is anything that I do," Dr. Pavlick said. "They are the ones that are truly representative of what ATSU is all about. They are very thoughtful and kind in the things that they do."
Dr. Pavlick utilizes Osmosis education products in his classroom to be able to assign students things to do outside of the classroom, like lectures and videos. That way, when the students enter the classroom, they already have a foundation of knowledge and can then focus on how to apply it.
"A lot of what we try and do in the classroom now is train students how to think and how to problem solve more than anything else, since that is what they will be doing on a daily basis as a PA, or dentist, or a DO, or whatever they are going to be," Dr. Pavlick said. "They do the recordings and lectures on their own and then in class, things are more interactive, a problem-solving kind of thing."
Dr. Pavlick is willing to make sacrifices and go the extra mile for his students because he believes by demonstrating this behavior, it will remind students to go the extra mile for their future patients.
"The piece of advice that I have always given is pay it forward," Dr. Pavlick said. "Going the extra mile, making a sacrifice, if they are truly in medicine for the right reason, that is what they are going to want to do. Pay it forward to your patients, that is what's going to make them the happiest."