ATSU-ASHS presents 2021 faculty awards
Posted: June 26, 2021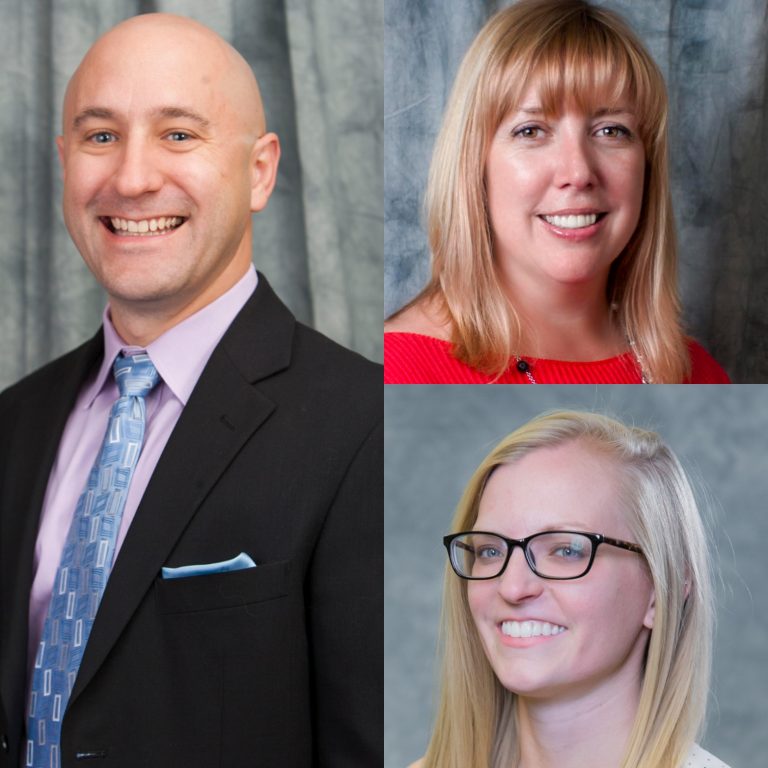 Ann Lee Burch, PT, EdD, MPH, dean of A.T. Still University's Arizona School of Health Sciences (ATSU-ASHS), presented awards during a virtual ATSU-ASHS faculty assembly on May 10, 2021.
Faculty members were nominated and selected by their fellow colleagues for their contributions during the 2020-21 year.
The following list includes the award name, award recipient, and quotes from nominating colleagues.
2021 Scholar of the Year Award: Barton E. Anderson, DHSc, AT, professor and clinical education coordinator, Athletic Training programs, Department of Interdisciplinary Health Sciences
"Dr. Anderson has developed a unique research line in the areas of clinical education in athletic training. In the past academic year, he was an author on six publications and several research abstracts. His scholarship is impactful in how we understand and improve educating athletic training students."
2021 Service of the Year Award: Tessa M. Tibben, DHSc, MPAS, PA-C, assistant professor, Department of Physician Assistant Studies
"Dr. Tibben has an outstanding track record of institutional, community, and professional service. She is the current president of the ATSU-ASHS faculty assembly, member and past co-chair of the Diversity Enrichment in Education Committee (DEEC), and member of the Arizona State Association of Physician Assistants Diversity Task Force. Dr. Tibben may be best known for her community service, providing medical care for Circle the City, and being an integral member of the Corbin's Legacy group vaccinating Mesa's underserved at Emerson Elementary School."
2021 Junior Faculty of the Year Award: Kelsey Picha, PhD, ATC, assistant professor, clinical anatomy, Department of Interdisciplinary Sciences
"Dr. Picha submitted a well-rounded application with an exceptional record of scholarship for a junior faculty member, including an externally funded grant studying the social determinants of health in athletic training. Dr. Picha has also provided service as the ATSU-ASHS Faculty Assembly ombudsman, and through Arizona Athletic Trainers' Association committee work."