ATSU-ASHS Physician Assistant department wins Diversity Champion Cup
Posted: July 15, 2021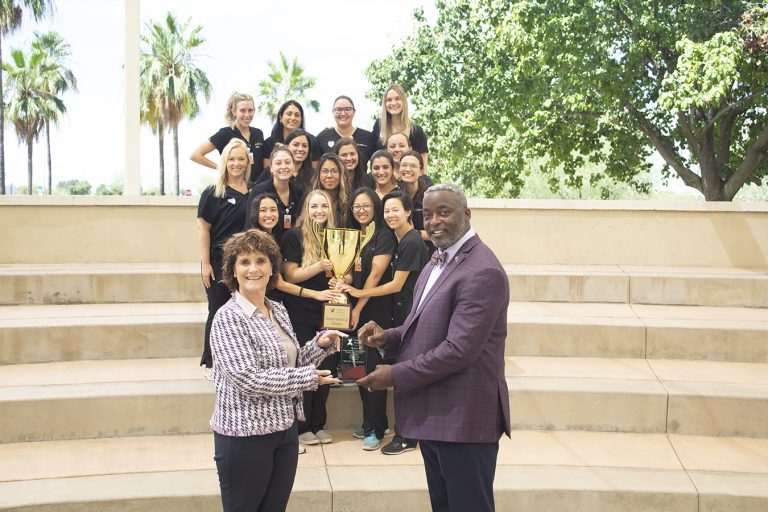 Clinton Normore, MBA, vice president of diversity & inclusion at A.T. Still University, recently presented the Diversity Champion Cup to the Physician Assistant (PA) department.
The PA department received the award after having the highest amount of representation during the 2021 virtual Diversity Festival. It was the second consecutive year the department won the award.
Michelle DiBaise, DHSc, PA-C, DFAAPA, PA department professor, chair, and program director, accepted the award on the department's behalf.
Also pictured are PA students, first row: Kayla De Jesus, PA, '22; Sara Gilbert, PA, '22; Grace Lo, PA, '22; Jessica O'Neal, PA, '22. Second row: Grace Stewart, PA, '22; Leighton Mendez, PA, '22; Jackie Sutter-Padilla, PA, '22; Shireen Noori, PA, '22; Kayla Hinton, PA, '22. Third row: Jennifer Burgdorf, PA, '22; Lauren Stafford, PA, '22; Melissa Stasiak, PA, '22. Fourth row: Melissa Galloway, PA, '22; Oshea Chaudhary, PA, '22; Vivian Mundo, PA, '22; Natalie Stillwell, PA, '22.