ATSU-ASHS physical therapy alumni reception held in Mesa
Posted: November 22, 2016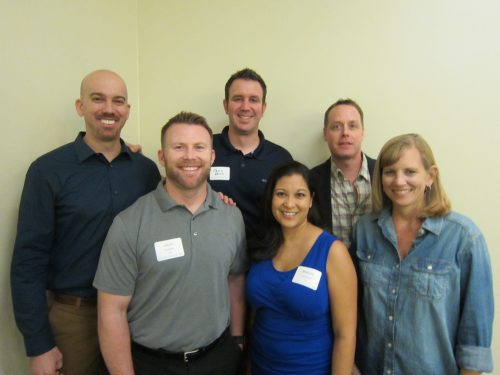 A.T. Still University's Arizona School of Health Sciences (ATSU-ASHS) physical therapy (PT) alumni in the Phoenix area gathered in Mesa, AZ on Nov. 19 to hear from Jim Farris, PT, PhD, chair and director of ATSU-ASHS physical therapy department and Chad Waits, PT, DPT '06, OCS – below are highlights from what they shared:
Dr. Waits presented on

Pilates Method in Rehabilitation

, which included information on Pilates movement principles that can be integrated into interventions for patients.

The PT programs continue to thrive: 1,300 prospective students applied for 62 residential program spots, and the post-professional online program expanding to Canada and Puerto Rico. Additionally, our

orthopedic

and

neurologic

residency programs are both well established and recognized in the PT field. To further contribute to the high quality of our program, please consider becoming a clinical instructor by contacting Tawna Wilkinson, PT, DPT, PhD, PCS, director of physical therapy at

twilkinson@atsu.edu

.

ATSU-ASHS is continuing to grow its programs as well, with innovative additions to each department and more opportunities for interdisciplinary collaboration as our campus grows. We are expanding into the other buildings on the Mesa campus and considering building another one in order to bring more advanced programs to our students and the community.

Our next event will be at the American Physical Therapy Association Combined Sections Meeting in San Antonio on Feb. 15-18 –

registration can be found here

. We have a more unique location and thus will not be listed in the conference program – please join us and help us get the word out to your fellow graduates!
More photos from the event can be found on Facebook.