ATSU-ASHS donation drive helps Georgia families affected by tornadoes
Posted: March 3, 2017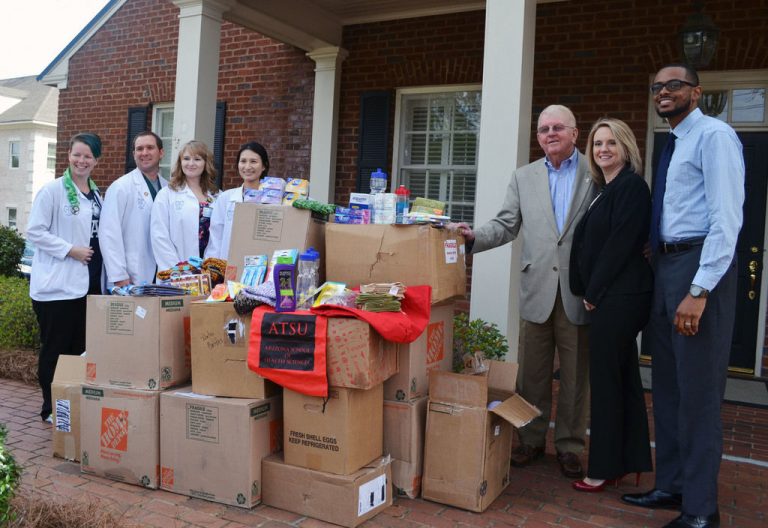 A.T. Still University's Arizona School of Health Sciences (ATSU-ASHS) recently held a donation drive for families affected by tornadoes in Albany, Georgia. The drive was organized with the help of Albany Area Primary Health Care, a community health center that hosts students in ATSU-ASHS' Physician Assistant Studies program.
ATSU-ASHS faculty and staff collected basic necessities like toothbrushes and shampoo. Altogether, they shipped about a dozen boxes of supplies. The donations will be distributed to students and families through the Dougherty County School System. Local authorities estimate that 103 families in the Albany area have suffered total home loss as a result of the storms, while another 614 homes were damaged.
Community members were very appreciative of the donations. The story was featured in the Albany Herald.