ATSU-ASHS Doctor of Physical Therapy student found impressive facilities, atmosphere in Mesa
Posted: December 7, 2022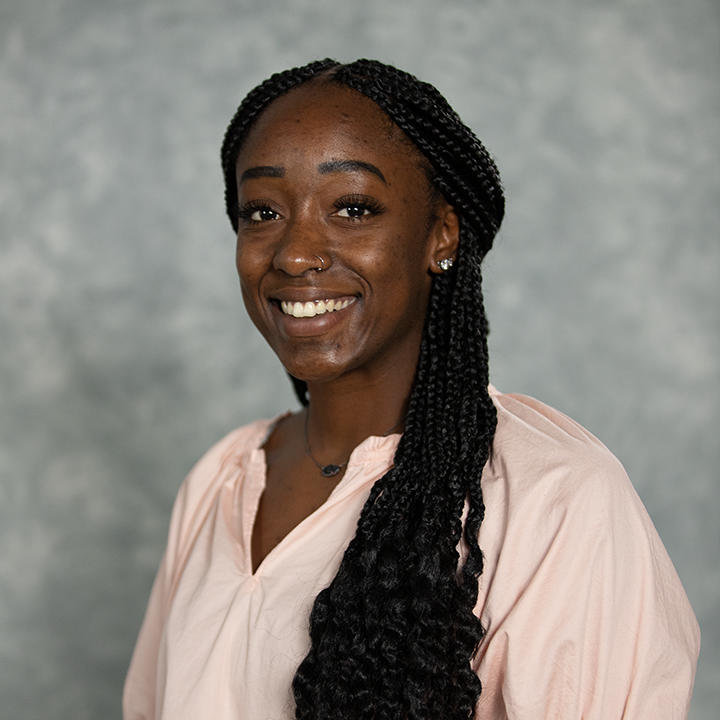 Jasmine Parker, DPT, '25
A.T. Still University-Arizona School of Health Sciences (ATSU-ASHS) Doctor of Physical Therapy program student Jasmine Parker, DPT, '25, remembers what it was like the first time she visited ATSU's Mesa, Arizona, campus.
"It was a little scary," she said, "but I felt a lot better when I saw my tour guide with a huge smile."
That's why when given the opportunity, Parker jumped at becoming a student ambassador herself.
"I want to be that smiling face who welcomes others onto the campus, and hopefully in the program," Parker said.
Originally from Chandler, Arizona, Parker has a bachelor's degree in kinesiology, with an emphasis in exercise science, from Adams State University in Alamosa, Colorado.
Along with that initial smile, it's been nothing but a positive experience for Parker at ATSU.
"I picked ATSU because when I stepped onto campus for the first time for my tour, I was so impressed with the friendly atmosphere the building carries," she said. "I was also super impressed with the facilities and all the resources ATSU has to offer.
"I like that the Student Physical Therapy Association does a good job of putting on events for PT students. This year we've done social gatherings, trivia, and a barbecue. These events are great because you get to hang out with friends and you get to meet people from the other cohort."
As a personal trainer outside of school, Parker enjoys working out in her free time, as well as spending time training her dog.
Parker plans to become a pelvic floor physical therapist following graduation.
"I feel like at ATSU, I am gaining relevant knowledge that is going to propel me forward to achieve my goal," she said. "We also have a couple pelvic floor specialists on faculty that help answer questions and provide guidance."