ATSU-ASHS Doctor of Occupational Therapy student says University's mission sets it apart
Posted: September 20, 2022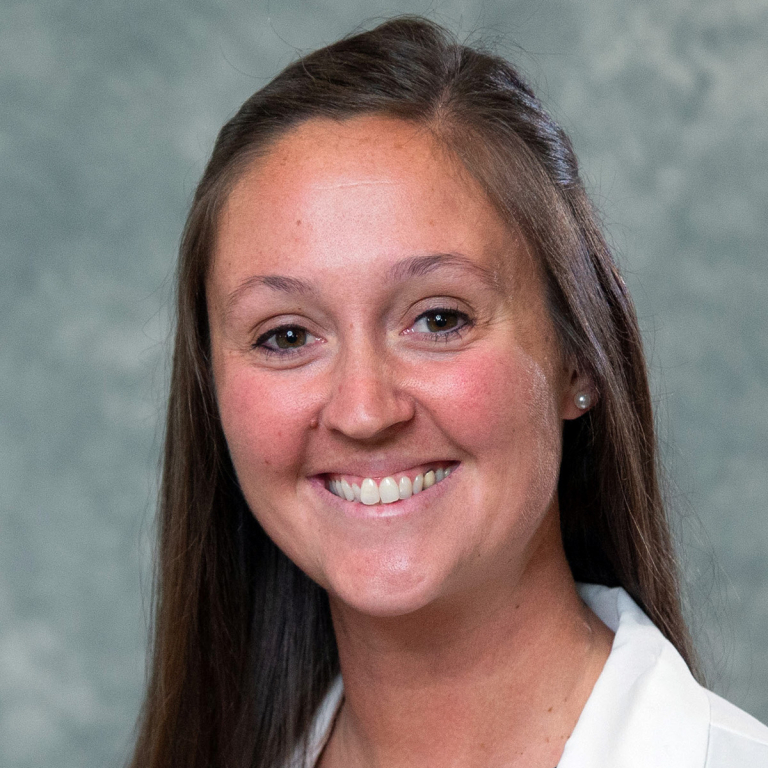 A.T. Still University-Arizona School of Health Sciences (ATSU-ASHS) Doctor of Occupational Therapy program student Kat Bauer, OTD, '23
A.T. Still University-Arizona School of Health Sciences (ATSU-ASHS) Doctor of Occupational Therapy program student Kat Bauer, OTD, '23, could have picked just about anywhere in the country to seek her occupational therapy degree.
Originally from Bozeman, Montana, Bauer attended Montana State University and earned a bachelor's degree in cell biology and neuroscience. Then she looked south for her master's degree in biology from the University of Texas at San Antonio.
When it came time to pursue her doctor of occupational therapy degree, Bauer found her home in the southwest with ATSU-ASHS, saying the University's mission set it apart.
"I chose ATSU because the mission of providing whole person healthcare to all runs deep in each program, and I greatly appreciated joining an entire healthcare community focused on serving the underserved and being the best practitioners we can all be," Bauer said.
She's found the program to measure up to those expectations and provide unique learning opportunities since beginning classes. The size of the Occupational Therapy department allows students and faculty to develop strong bonds.
"I think we have an amazing faculty who all greatly care about our success," Bauer said. "Our small program allows for greater one-on-one relationships, which really helps to enhance our learning and connectedness. I believe they are all super supportive people and willing to help us grow in the individual ways we all need.
"I am also impressed by the support we get from numerous offices around campus, such as Admissions, the library staff, Security, and Student Life. They are all so crucial to this school being successful and for the students to have access to whatever resources we need."
Bauer also enjoys interprofessional opportunities that arise from having different graduate health sciences programs housed on the same campus, with many different classes within the same building.
"This gives us a lot of opportunity to meet and connect with students from other programs that we wouldn't have had the chance to otherwise," Bauer said. "ATSU is great at building a community with the same mission to help others."
Bauer is co-leader of the Adaptive Sports Student Interest Section and a student committee member for ATSU's Spring Expo. She was previously a mentor for the Occupational Therapy Program, president of the Student Occupational Therapy Association, founder and president of the Wilderness Medicine Club, and president of the Dissection Club.
She believes in being highly involved to provide the most opportunities to learn and make a difference. She is also pursuing certificates from ATSU in Adaptive Sports and Public Health.
"I love being a leader who strives to make a positive impact both within my cohort and the campus as a whole," Bauer said. "I thoroughly enjoy meeting new people and love to help contribute to enhancing all of our learning as we grow into the amazing professionals this School trains us to be."
Additionally, Bauer is a student ambassador for the OT program, having been inspired by other ambassadors during the application process.
"I had the opportunity to meet numerous ambassadors prior to starting school at ATSU and loved how their passion about the mission shined through," she said. "Not only did they get me excited to attend ATSU, but they helped me to see that coming to this School is to be a part of something much larger than myself, and I wanted to be that person for other potential students."
Bauer enjoys trail running with her son, and is currently training for her first 50-mile race later this year. She also has a general love of the outdoors and hopes to work that into her future practice.
"I hope to find a way to further connect my passion of working with those who have disabilities with my passion for wilderness," Bauer said. "I believe everyone should have access to the benefits that nature provides, and I want to be a link so everyone can enjoy this beautiful world we live in.
"I also hope to come back and teach at ATSU in the OT department. I absolutely love teaching and look forward to guiding future OT students to be positive and knowledgeable providers."