ATSU-ASHS dean completes Crisis in Higher Education training through Harvard Kennedy School
Posted: March 19, 2021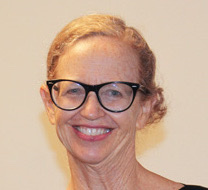 Ann Lee Burch, PT, EdD, MPH, dean of A.T. Still University's Arizona School of Health Sciences (ATSU-ASHS), associate professor, was accepted to the Crisis Leadership in Higher Education program through Executive Education at Harvard Kennedy School. Dr. Burch recently completed this training program, which was specifically designed for leaders in academia who are responsible for and interested in planning, implementing, and communicating during periods of crisis in higher education.
"After living and learning through the last year, which was a unique and challenging time for all institutions of higher education, I looked for a training that would combine defining what a crisis is, how turbulence is perceived by different communities of people within one university, and the impact of a novel situation, such as COVID-19," Dr. Burch said.
Training included participants from universities from all over the world, which offered an opportunity to learn from unique experiences.
"The challenges that all faced during the past year from COVID-19 were so different in many regards because of the size, scope, or region of the universities. All participants recognized that when a novel crisis emerges, all of the answers are not in a playbook," Dr. Burch said. "In other words, as the situation changes, our understanding of it changes and emerges. These types of crises are particularly challenging and require a flexible framework and a healthy degree of improvisation.
"I was grateful to be able to participate and learn from educators across the world who came with perspectives, strategies, and solutions so different from my own. From this rich diversity of thought comes deep learning. One of the reasons I love ATSU is that our community can face a situation like COVID-19 and throughout that time care for one another on a daily basis, while leaving space for creativity, inspiration, and opportunity."