ATSU-ASHS Audiology department screens athletes' hearing at Special Olympics
Posted: August 23, 2017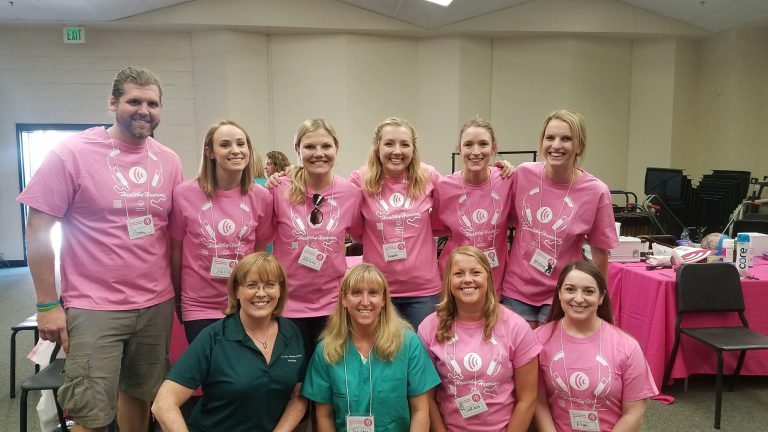 This past May, A.T. Still University's Arizona School of Health Sciences' (ATSU-ASHS) Audiology department worked with Healthy Hearing program to provide hearing exams to Special Olympic athletes. Since 2013, ATSU-ASHS faculty, alumni, and students from the department have screened athletes' hearing and to identify signs of reduced hearing.
During the comprehensive screenings, Audiology staff and students provide services such as otoacoustic emissions tests, pure tone screenings, air conduction threshold search, tympanometry exams, and earwax removal. If an issue is identified, the athlete and their coach are notified so follow-up care can be scheduled. Additionally, corrective and protective services can be provided when possible.
"It's common knowledge that this population of adults doesn't necessarily get ongoing healthcare," Randi Winston, coordinator of Healthy Hearing Athletes, says. "Having audiology students there has helped to improve the quality of the screening."
This year, Audiology was able to send two professors, three alumni, and eight students to assist with the May 6 and 7 screenings. Next year's screenings will be held the first weekend in May.