ATSU-ASHS alumnus receives Emerging Leader Award from APTA
Posted: November 6, 2020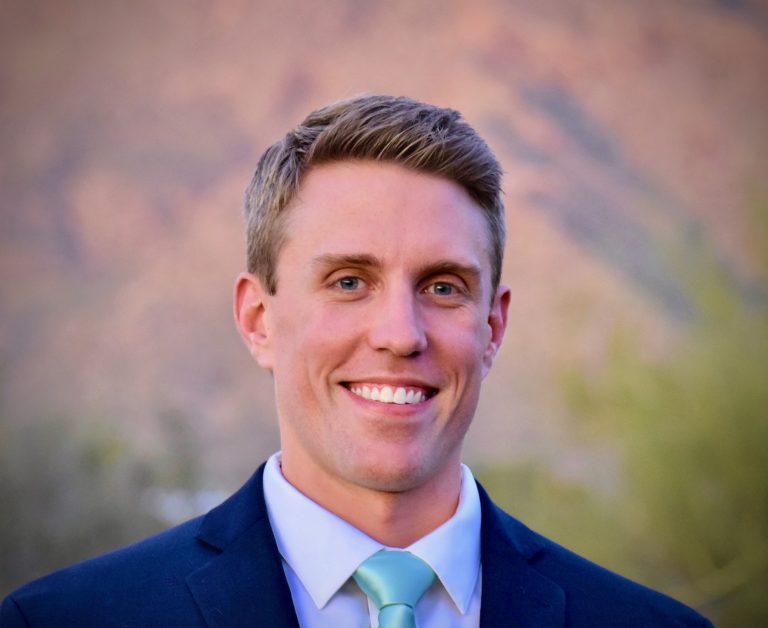 A.T. Still University-Arizona School of Health Sciences (ATSU-ASHS) alumnus Seth Peterson, PT, DPT, '13, OCS, CSCS, FAAOMPT, adjunct professor, recently received an award from the Arizona chapter of American Physical Therapy Association (APTA). Dr. Peterson was presented with the 2020 Arizona Chapter Emerging Leader Award.
"It's definitely an honor to be recognized for contributing to the profession in a meaningful way early in my career," Dr. Peterson said. "Leadership positions are privileges, and I am thankful to have been put in a place where I could have my voice heard and hopefully provide a fresh perspective."
Throughout his career, Dr. Peterson is most proud of starting up a successful clinical practice, The Motive Physical Therapy Specialists.
"Our practice model is something that I believe to my core and I've tried to infuse myself within the business, which is fun to see. It's cool to see patients leave and appreciate how different the clinic is," Dr. Peterson said.
Dr. Peterson has been active with APTA. He ran and was elected as a delegate a few years ago and also joined the Continuing Education Committee last year, taking on the position as chair. Dr. Peterson also continues to be involved with ATSU-ASHS as an adjunct faculty member.
"I had a great experience with ATSU," Dr. Peterson said. "The faculty at the school were always very welcoming and there was no question in my mind that they truly wanted to help me grow."