ATSU-ASHS alumna selected as Health Care Hero
Posted: March 9, 2021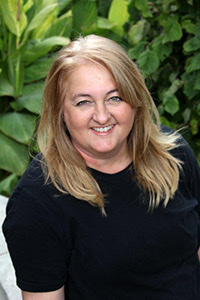 A.T. Still University–Arizona School of Health Sciences (ATSU-ASHS) alumna Ingrid Edwards, AuD, '09, CCC-A, was selected as a 2021 Health Care Hero from Louisville Business First. The annual awards recognize professionals who have made an impact on healthcare in their community through their concerns for patients, research and inventions, management skills, innovative programs for employees, and service to the poor and underserved, according the award press release from Heuser Hearing Institute (HHI).
"My passion has always come from helping my patients. I am excited about the potential for future patient care. Our patients needed us in an extremely difficult time this past year and we proved that we can get a lot done right here in Kentucky for any patient suffering with lingering symptoms of dizziness or hearing loss." Dr. Edwards said.
Dr. Edwards leads a team of 10 audiologists at HHI and specializes in the diagnosis and treatment of the dizzy patient and infant diagnosis of hearing loss. Dr. Edwards and her team have had to overcome obstacles with the COVID-19 pandemic while trying to treat patients. Together they developed innovative ways to safely help their patients, including drive-through hearing tests and virtual appointments.
"I am honored to have been nominated by my colleagues and to have been chosen for this award in a year full of hardworking healthcare heroes. Our team here at HHI has gone above and beyond for continued learning and patient care," Dr. Edwards said.