ATSU-ASHS alumna says Physician Assistant program set her up for success in career
Posted: August 25, 2023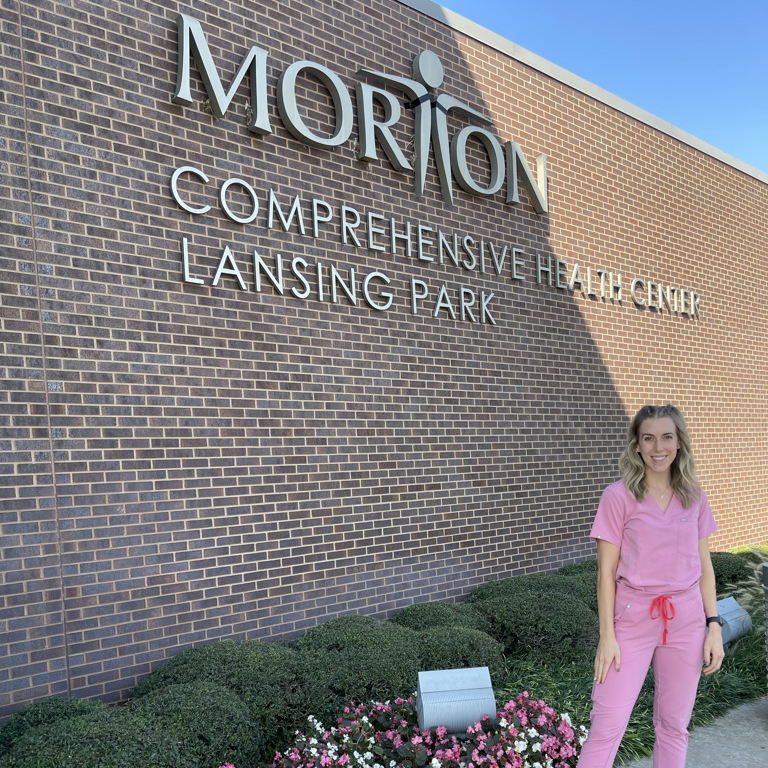 Melissa Galloway, PA, '22
A.T. Still University-Arizona School of Health Sciences (ATSU-ASHS) Physician Assistant (PA) program alumna Melissa Galloway, PA, '22, has a long history of community service and medical missions, both locally and globally.
It's not a surprise, then, that she chose ATSU-ASHS to pursue her master of science in physician assistant studies.
"Being able to provide help and resources to underserved communities has always been a passion of mine, and ATSU's mission statement really aligned with me in a way that not many others did," Galloway said. "Before PA school, I worked with many ATSU PA graduates and you could always tell them apart from the other providers. They had not only exceptional knowledge but they had a compassion that set them apart from the other providers. This was very inspiring to me."
Galloway, of Chandler, Arizona, also has a bachelor's of science degree in nutrition from Arizona State University. While at ATSU-ASHS, she became a student ambassador to become a friendly face to those thinking of pursuing their PA degree.
"I became a student ambassador because I loved the idea of helping other students figure out if ATSU's PA program was the right fit for them, like it was for me. In addition to that, I enjoyed being a student ambassador because it helped me remember how I felt when I was in their shoes and how excited and nervous I was during the interview process," Galloway said. "It often gave me a refreshed perspective and gratitude, when maybe the weight of the workload was weighing heavy on me."
Today, Galloway is excelling in her career, and thanks the ATSU-ASHS program.
"ATSU prepared me to be flexible. Things changed almost every week, it seemed like, during my two-year program during the COVID-19 pandemic, and we had to quickly adapt to these changes whether they were planned or last minute," Galloway said. "There were so many amazing faculty members who helped me not only learn the medical knowledge and skills that were necessary, but also navigate the aforementioned challenges along the way. This ultimately directed me to achieve my dream of being a PA, and I hope to do the same one day and come back as a faculty member.
"I currently work at an urgent care, which I am absolutely loving. I hope to continue sharpening my skills in this field. It is so broad and I am always learning. One other future goal I have is to be able to precept PA students. During clinical rotations I had so many amazing preceptors provided by the program and would love the opportunity to do that one day."