ATSU-ASHS alumna profile | Jessica Meyer, MEd, MS, OTR/L '15
Posted: December 8, 2016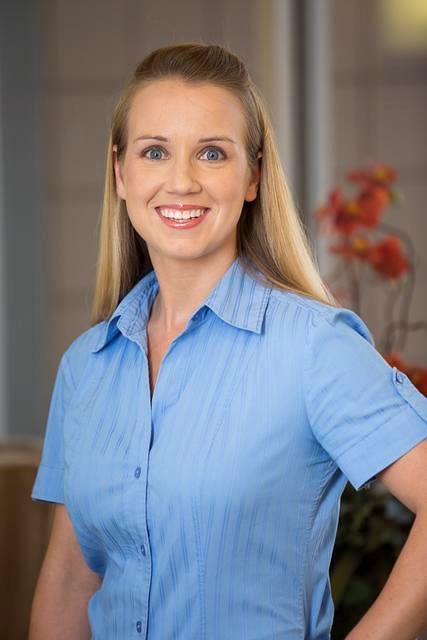 Jessica Meyer, MEd, MS, OTR/L, '15, shares about how her experience as an A.T. Still University student has led her to a fulfilling career as an occupational therapist and community leader.
As the Director of Success Matters at Beatitudes Campus in Phoenix, AZ, I truly have a unique opportunity to holistically address the needs of our senior residents, but I owe my position to the longstanding relationship between Beatitudes Campus and A.T. Still University.
For seven years, Beatitudes Campus, a not-for-profit life plan community, has been a Level I Psychosocial Fieldwork setting for the A.T. Still University Arizona School of Health Sciences (ATSU-ASHS) occupational therapy (OT) program under the guidance of OT assistant professor, Mary Voytek OTD, MC, OTR/L. Over the years, this partnership enabled Beatitudes Campus to see the overarching value of OT and envision an OT-led wellness program that would empower older adults to be healthier and more fully engaged on campus. At the time of my graduation, Beatitudes Campus had secured a grant from the campus foundation to fund the Success Matters program under the direction of an OT, and they were looking to hire. This was an exciting but intimidating opportunity, as the Director of Success Matters would be challenged with developing the framework for the Success Matters Program. However, as I learned more about Beatitudes Campus mission and values, which closely parallel occupational therapy's body, mind, and spirit approach and my own personal values, I knew it was an opportunity I couldn't pass up.
The following months in my new position as the Director of Success Matters were spent assessing the individual and population needs of the campus, in order to enhance wellness at Beatitudes. Using a collection of tools to assess quality of life, activity engagement, ADL and IADL participation, balance, vision, hearing, cognition, and vitals, I compiled the Success Matters Empowerment Platform, which is designed to offer our residents an opportunity to establish and overall health and wellness baseline. Using the Empowerment Platform, I work with new residents, in particular, to help them identify and overcome potential impediments to living life to its fullest on campus. Personalized interventions range from falls prevention and low vision environmental adaptations to identifying residents at risk for becoming withdrawn and pairing them with the activities that most suit their needs.
Over time, as I have continued to compile collective data on our residents at Beatitudes, I have also been able to target wider population needs to develop improved campus programming. Through Success Matters, I now facilitate a low vision support group, a dementia caregiver support group, a Better Breathers group, and the director of fitness and I have developed the SAFER Stepping Falls Prevention workshop, which is offered throughout the year. As topics of common interest, such as hearing loss, diabetes, and incontinence become evident, I frequently bring in speakers and workshops to address additional needs, including A.T. Still University audiology department's Communication Strategies and the Still Standing Falls Prevention course.
Most recently, I have begun work with A.T. Still University OT students to develop a research project using the data from the Success Matters Empowerment Platforms. As the relationship between Beatitudes Campus and A.T. Still continues to grow, we are all looking forward to exploring the potential for future collaboration and research, and we hope the new OTD-E program will open up even more opportunities for cooperation.