ATSU-ASHS alumna named to American Academy of Audiology board
Posted: August 19, 2021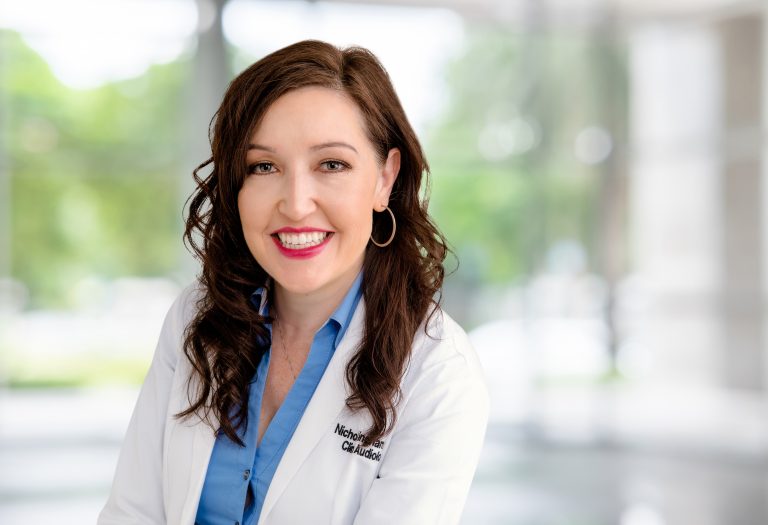 Nichole Kingham, AuD, '06
A.T. Still University-Arizona School of Health Sciences (ATSU-ASHS) alumna Nichole Kingham, AuD, '06, has been selected to join the American Academy of Audiology Board of Directors.
Dr. Kingham will serve a three-year term beginning Oct. 1, 2021.
"We are delighted that Nichole has been elected to join the Academy Board of Directors," said Angela Shoup, board president. "Nichole's background and experience will be a huge asset to our organization."
Dr. Kingham earned her bachelor of arts degree in speech and hearing sciences from the University of Colorado before being awarded a master's degree in audiology at the University of Washington. She obtained her doctor of audiology degree from ATSU in 2006.
She was a member of the 2012 class of James Jerger Future Leaders in Audiology and is the past president of Washington State Audiology Academy. Dr. Kingham has worked in private practice since 2003, where she hired the first audiology assistant in the state of Washington and has trained and promoted audiology assistants since 2009. She currently works with Practice Development Groups to help implement an audiology assistant or technician into private practice audiology and medical ear, nose, and throat clinics.
Dr. Kingham has a passion for practice development, protocol development, efficiency improvement, marketing strategies, and staff training. She has developed an audiology assistant training program that is utilized in many clinics around the United States and often speaks about practice growth strategies and how to successfully incorporate audiology assistants into a busy practice.
"I hope my experience as a private practice owner gives me a unique opportunity to weigh in on the challenges and topics that are unique to the private practice space. I am honored to add to the diverse perspectives of current and future board members while also being a voice for those practicing on the front lines every day," Kingham said.
The Board of Directors of the American Academy of Audiology serves as the Academy's governing body and custodian of the Academy's investments. Each member of the board assumes the responsibility to initiate and establish policies governing the Academy and to maintain a fiduciary responsibility over the financial affairs of the Academy.