ATSU-ASHS alumna is recipient of Dwight Patterson Youth Sports Scholarship
Posted: August 14, 2021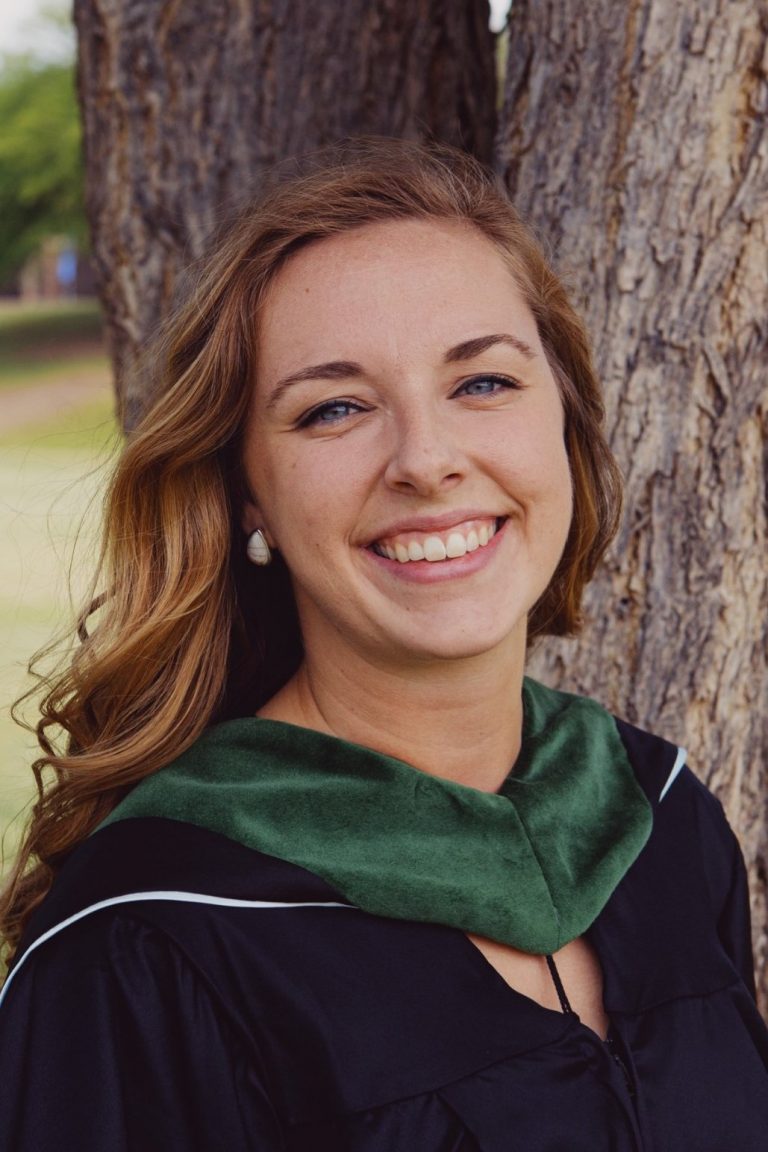 Hanna Duszynski, MS, AT, ATC, '21
A.T. Still University-Arizona School of Health Sciences (ATSU-ASHS) master of science in athletic training alumna Hanna Duszynski, MS, AT, ATC, '21, was recently announced as recipient of the Dwight Patterson Youth Sports Scholarship (DPYSS).
Established to honor the legacy of area businessman Dwight Patterson, the scholarship provides financial assistance to athletic training students who have demonstrated a commitment to youth sports and the well-being of youth athletes through their academic, clinical, and service activities.
Here is a Q&A with Duszynski.
How will the Dwight Patterson Youth Sports Scholarship assist you?
With the award from the Dwight Patterson Youth Sports Scholarship, it will help me to further my education in the field of athletic training. I plan to pursue my doctorate of athletic training degree in the near future and plan to utilize this award to help cover the cost of tuition.
Where are you currently working?
I am working at Xavier College Prep High School as one of two full-time athletic trainers. It is located in central Phoenix, and this will be my third year working there and first year as a full-time athletic trainer. Additionally, I work for AT Direct Sports Medicine, LLC, as an athletic trainer, working across the valley, per diem, assisting to cover large tournament events or local sporting events, providing medical coverage and aid to the athletes.
What involvement do you have with youth sports?
My main role with youth sports is covering tournaments to render my services as an athletic trainer, to ensure the athletes can compete safely. I have been involved in working several tournaments for the Arizona Youth Soccer Association and the United States Youth Soccer Association.
While working on my master's degree, I was able to get more involved with the community and youth sports through Mesa Community Parks to provide several educational sessions regarding the safety and importance of identifying concussions, exertional heat stroke, and dehydration in youth sport participation. Additionally, my master's thesis was related to adolescents' perceptions of concerns they may have regarding their cognitive ability and functioning when returning to the classroom following a sports-related concussion.
With this information, I hope to help contribute to the education and research available to provide better future care for our youth athletes, especially related to adolescents' return to school post-injury.
How did ATSU's Athletic Training program help you reach your goals?
The Athletic Training program at ATSU helped me excel in so many ways, not just in my educational background as an athletic trainer, but through professional service opportunities, community outreach programs, and interprofessional collaboration with other cohorts. It has allowed me to grow as a healthcare provider overall.
I feel ATSU and the Athletic Training program gave me a unique experience to help expand upon the foundation of knowledge I have, but also grow and learn much more than I had anticipated, not only in the classroom, but beyond that. I am grateful I had the opportunity to learn at ATSU and be provided with mentors and professors who helped me succeed in every area as a person and healthcare provider.