ATSU-ASDOH student touts manageable school/life balance as program plus
Posted: September 6, 2022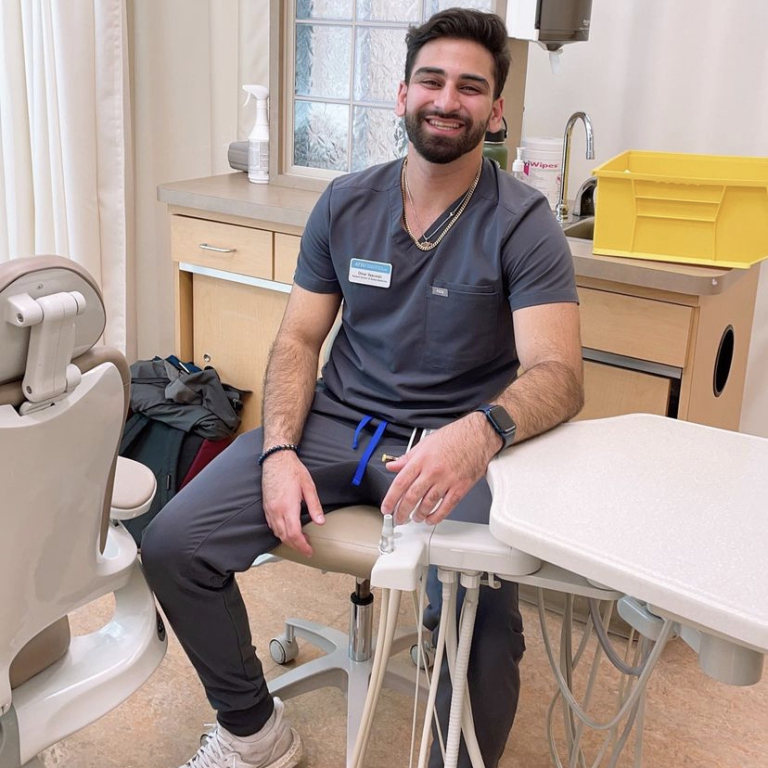 Omar Yaacoobi, D3
For those who may wonder whether dental school is too overwhelming, too daunting to attempt, A.T. Still University-Arizona School of Dentistry & Oral Health (ATSU-ASDOH) student Omar Yaacoobi, D3, shares a different perspective. 
"I enjoy being an ATSU student because I am able to have a very manageable school/life balance," Yaacoobi said. "There are many opportunities to become a better clinician, while also being able to maintain your social life through the University's collaborative and integrated environment."
Yaacoobi holds degrees in biochemistry and molecular biology from University of California, Davis, and calls both Springfield, Virginia, and Concord, California, his home. When he decided to pursue dental school, ATSU-ASDOH's commitment to serving the underserved and opportunities it provides to gain clinical experiences were two factors which aided Yaacoobi's decision.
Also helping him with his choice were the School's student ambassadors, and the support he gained from them sparked his interest in becoming an ambassador himself.
"I became a student ambassador because when I was a pre-dental student, student ambassadors helped guide me to the position that I am in today with their honesty and assistance," Yaacoobi said. "I hope to provide that same help to those who were once in my shoes, so that others can achieve their goals."
Yaacoobi also serves as the graphic designer for ATSU-ASDOH's chapter of the American Student Dental Association. He also enjoys playing soccer, football, volleyball, and tennis, and enjoys hiking and discovering new places while taking in the Arizona scenery.
He also touts his role as a coach with the 2021 ATSU Powder Puff Football championship team.
After graduation, Yaacoobi plans to own his own general dentistry practice and dedicate time to volunteering to help those in need.
"ATSU-ASDOH has paved the path for a successful career through their early introduction into the clinic, and providing high exposure to real life scenarios through patient care, practice management and networking, and many volunteering opportunities," Yaacoobi said.