ATSU-ASDOH student knows rigorous program will prepare her for future success as dentist
Posted: August 31, 2023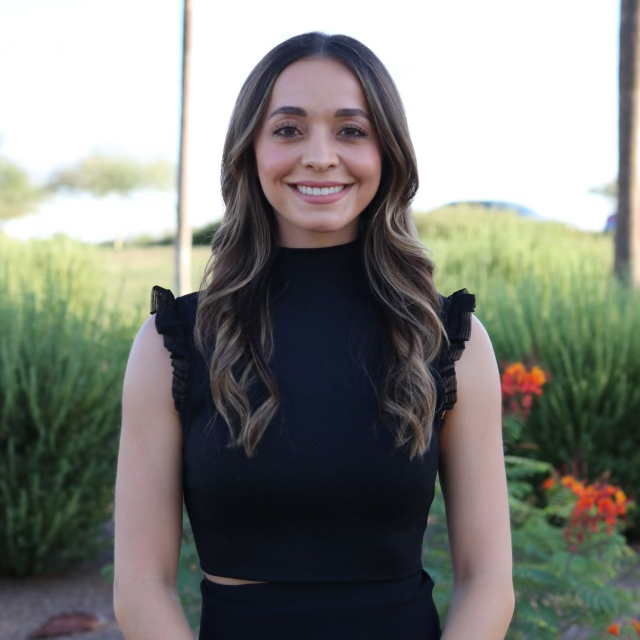 Tara Dadafarin, D3
A.T. Still University-Arizona School of Dentistry & Oral Health (ATSU-ASDOH) student Tara Dadafarin, D3, knew what she wanted in a dental school.
ATSU-ASDOH checked all the boxes.
"As one of the premier academic dental programs, ATSU-ASDOH embodies everything I was looking for in a dental school," Dadafarin said. "I knew the rigorous hands-on training and high quality education on the science of dentistry in the curriculum would lay an important foundation for me to develop into a highly competent and compassionate dentist. ASDOH's community outreach programs would allow me to treat unmet dental needs in vulnerable populations while developing the skills to be an effective provider."
Originally from San Francisco, Dadafarin has a bachelor's of science in biology from the University of California, Riverside. She has been highly involved at ATSU-ASDOH, serving as secretary for the School's chapter of the American Dental Education Association, apparel chair for the American Student Dental Association, and vice president for the Middle Eastern Dental Club, as well as a student ambassador.
"Becoming a student ambassador has been one of the greatest decisions I have made at ATSU," she said. "I joined the ambassador program since I understood what it was like to be applying or interviewing for dental school with no guidance or someone to ask questions to. I personally applied twice to dental school and knew the immense pressure a student may feel to perfect their application the second time around. Therefore, I wanted to be there for any pre-dental student at any stage of their application journey.
"It has been the most rewarding experience when I hear back from students that they not only got into their dream school, but ATSU!! It feels amazing to have been part of their experience and is something I want to continue even after graduation."
Dadafarin is so passionate about it because she is thoroughly enjoying her experience.
"ATSU-ASDOH not only gives us dental students the time, tools, and technique to master our hand skills, but also allows us to grow professional relationships with our patients and faculty," she said. "I am grateful for our amazing faculty here at ATSU who allow us to perform our best knowing we have their support and guidance. I hope to graduate ATSU as a highly competent and compassionate clinician who will continue to serve the community to the best of my ability.
"After beginning my program at ATSU, I quickly realized how strong of a community the School maintained through relationships between students, faculty, and the importance of caring for the underserved community. I appreciate the emphasis on a student-life balance the school upholds, since it allows me to be able to destress and enjoy my time here at ATSU. With events like powderpuff football, Give Kids a Smile, and a variety of on campus events, I am able to socialize with others from my program and the University as a whole, keeping our community here at ATSU strong."
Outside of ATSU, Dadafarin loves to cook and host dinner parties with her colleagues. With so many new coffee shops and restaurants coming to the area, she likes to try new places to eat.
"I began hiking and skiing after moving to Arizona, so doing class trips to Sedona and Flagstaff have been some of my favorite memories," she said.