ATSU-ASDOH student honored in Nuestros Niños Award Competition
Posted: January 13, 2021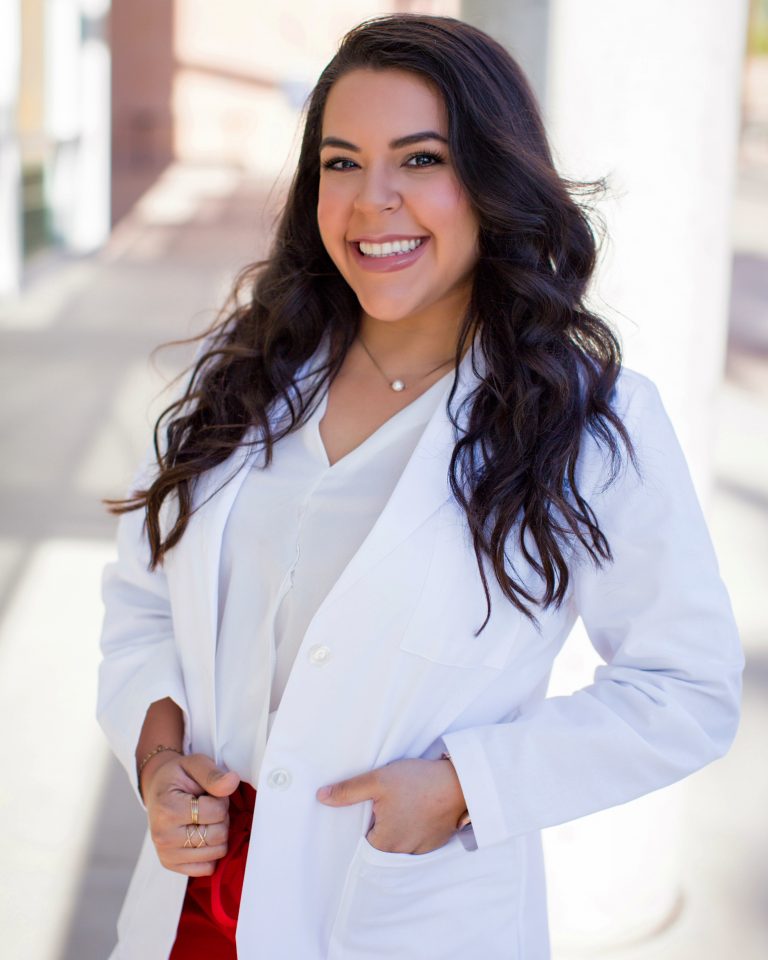 Valentina Leonett Serrano, D3, was recently awarded second place in the Nuestros Niños Award Competition. Leonett received her award in this national competition sponsored by Colgate during the Hispanic Dental Association's virtual annual session.
"Representing A.T. Still University–Arizona School of Dentistry & Oral Health (ATSU-ASDOH) at a national level is a major accomplishment and I am honored to put our school's name out there," Leonett said. "Our school prides itself on comprehensive patient care and that's what this competition was about."
To be considered for entry into the competition, Leonett developed and submitted a case presentation that included treatment plans and an evaluation of the patient's outcomes based on their medical and dental history, oral hygiene habits, clinical findings, and cultural and socioeconomic factors.
"My patient was a 14-year-old Mexican American male that presented to the ATSU-ASDOH clinic looking for treatment," Leonett said. "For this case presentation, I took into consideration the influence of Mexican cuisine and how online learning has changed his eating and oral hygiene habits."
Born and raised in Caracas, Venezuela, Leonett moved to the U.S. after graduating high school, and says the Hispanic community is near and dear to her heart. Leonett is president of the Hispanic Student Dental Association and is focused on her goal of improving oral hygiene education in Hispanic populations.
"Through this case, I was able to understand what pieces are missing in our approach to dental education," Leonett said. "Language barriers continue to be one of the main reasons Hispanics do not seek dental care. Being bilingual gives me an advantage and I intend to use this skill to help our Spanish-speaking community."
Grateful for the support from Ann Spolarich, RDH, PhD, assistant dean of research, Joseph Creech, DDS, associate professor, and Rose Anne Jackson, dental assistant, Leonett said she would not have been able to achieve this without them.
"They all supported me since day one and allowed me to present a well-rounded, comprehensive case that embodies the mission and vision of our institution. I am truly honored to be part of this program," Leonett said.