ATSU-ASDOH Student Ambassador Spotlight: Austin James Wessling
Posted: April 25, 2022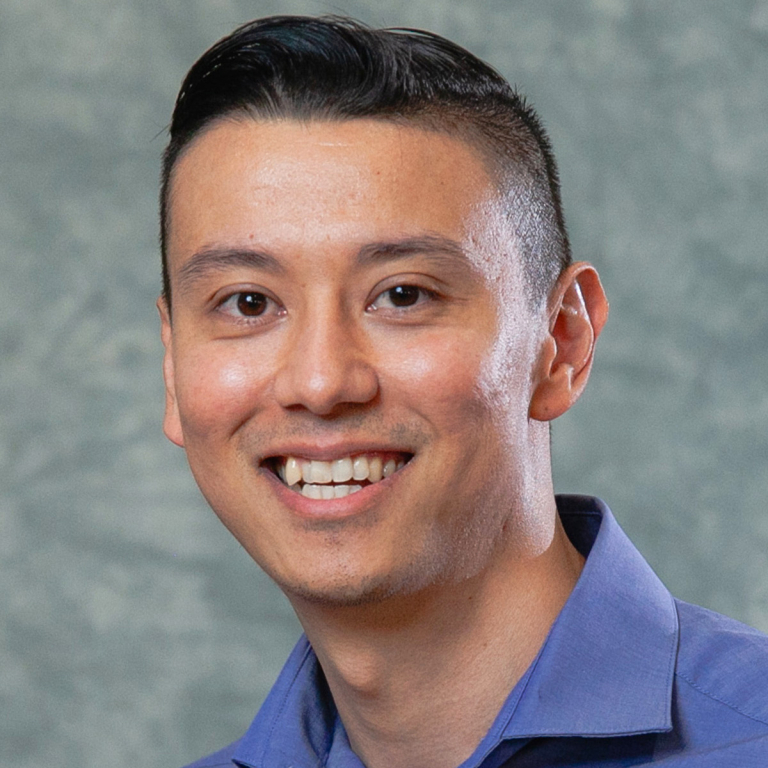 Austin James Wessling, D3
Each month, A.T. Still University's (ATSU) Admissions Office in Mesa, Arizona, will select student ambassadors to recognize and showcase. Student ambassadors are ATSU students who speak and meet with prospective students. 
Austin James Wessling, D3, is pursuing his doctor of dental medicine and master of public health degrees at ATSU-ASDOH. Wessling is originally from Piti, Guam, and his previous academic experience includes degrees in medical anthropology (global health emphasis) and comparative history of ideas from University of Washington, Seattle, and a master of arts in biomedical sciences from Midwestern University.
ATSU's mission appealed to Wessling when he was looking at dental schools. 
"ATSU's emphasis on 'first in whole person healthcare' was appealing to me in regards to the ideal kind of education I want to receive for my career," Wessling said. "From the hands-on experiences at The Center for Advanced Oral Health clinic to external rotation opportunities, I strongly believe ATSU-ASDOH has a unique program that produces dental professionals who will make a much-needed difference in underserved communities. Also, I appreciate the small class size and diversity seen throughout the faculty and administrative members at ATSU-ASDOH, and enjoy the learning culture at ATSU with various medical programs, which teaches with an interdisciplinary approach to dental care."
Wessling became a student ambassador because he felt he had things to offer from his own experiences as an applicant.
"It took me five grueling attempts from 2014-2018," Wessling said. "Each rejection was truly humbling, and yet I was motivated to explore other ways to 'be seen' by dental schools. When I was finally accepted, I remember the relief I felt from all of the stress, anticipation, doubts, and insecurities.
"I feel my life experiences and dealing with the adversity as an applicant could benefit, encourage, and inspire pre-dental students, especially those who have walked a similar path as I did. I would want them to realize their dreams of becoming a dentist are closer than they think."
In addition to serving as a student ambassador, Wessling is involved with the Special Care Dental Association (including a term as legislative chair, and previously with the ATSU-ASDOH Academy of General Dentistry chapter.
"I appreciate the opportunity to participate and get involved in matters I am passionate about in dentistry. From serving the special-needs community to representing ATSU, and networking with other general dentists, these organizations inform me of how I can become proactive in events that advance dental care locally and nationally," Wessling said. "The lunch and learn seminars these organizations host are informative and helpful. By the way, the free food is always a perk!"
Wessling said ATSU-ASDOH creates a safe and welcoming learning environment, and faculty and administrative staff are always available to provide insight and support. He counts himself fortunate to learn from experienced professionals in the School's internal rotation departments, which enriches his skills and helps him grow into the kind of professional he wants to become.
He also appreciates the School providing students time and space to study and prepare.
"ATSU-ASDOH cares about students' success, providing us with time to study for national boards, clinical examinations, or didactic tests," Wessling said. "The School promotes mental health through time for self-care and simulation time to develop clinic-ready hand skills."
Outside of academics, Wessling enjoys cooking, exercising, hiking, road-tripping with friends, eating, beaching, camping, fishing, biking, and watching his favorite football team, the Dallas Cowboys.
As for his future, Wessling is inspired to find ways to support people like his younger brother.
"My younger brother is a person with ADHD, ASD (Autism Spectrum Disorder low functioning), and a speech impediment," Wessling said. "I love him dearly, and I plan on advocating for more accessible and affordable dental services for families with members who experience physical or cognitive limitations, especially in underserved and low socioeconomic communities.
"Also, I have a passion for developing a nonprofit, faith-based organization that will serve communities nationally and internationally. It will be founded on compassion, love, and respect for people, regardless of their race, sex, gender, ideologies, or political affiliations. It's all about loving on people and catering to their dental needs."