ATSU-ASDOH faculty member receives prestigious honor, named to COVID-19 board
Posted: April 28, 2020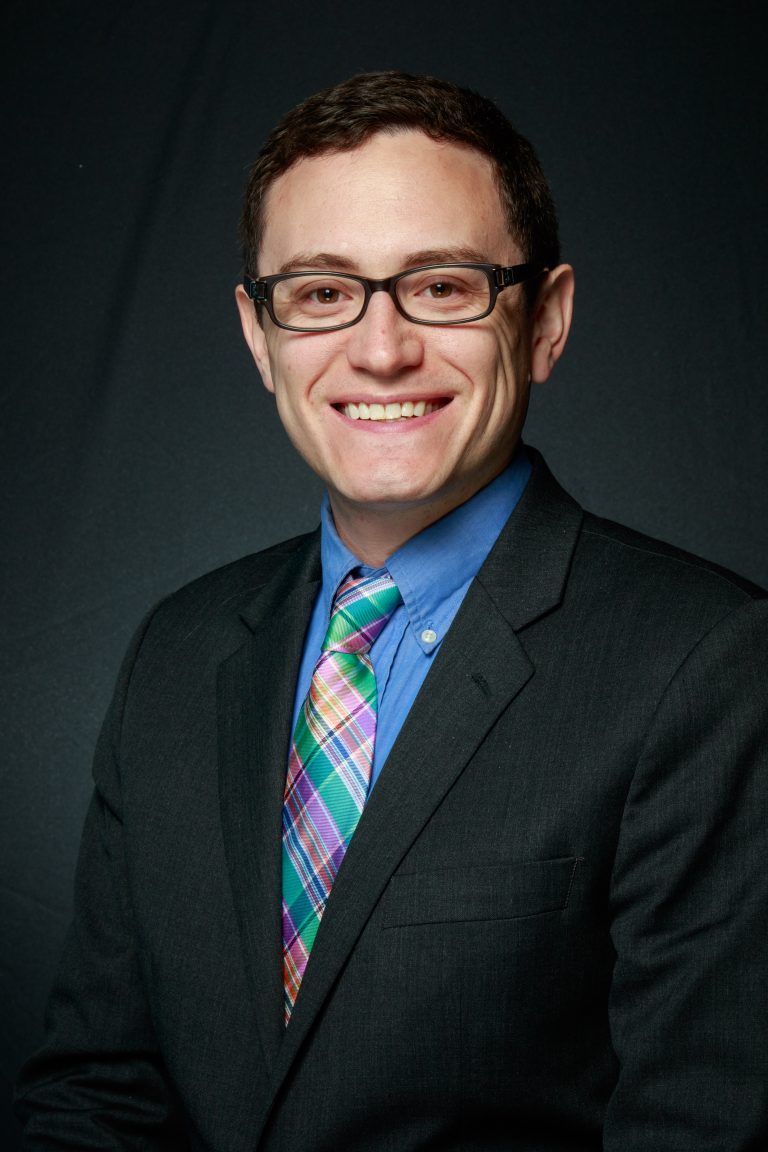 Scott Howell, DMD, MPH, FSCD, '14
An A.T. Still University-Arizona School of Dentistry & Oral Health (ATSU-ASDOH) alumnus and faculty member's expertise in teledentistry has earned him both a prestigious honor and an appointment to a special COVID-19 board in recent weeks.
Scott Howell, DMD, MPH, FSCD, '14, assistant professor and director of teledentistry at ATSU-ASDOH, received a "10 Under 10" award from the American Dental Association (ADA), and was appointed to a TeleDent COVID-19 Advisory Board by MouthWatch LLC.
"10 Under 10" awards recognize 10 new dentists who demonstrate excellence early in their careers. Winners are selected by ADA's New Dentist Committee.
"These are the dentists that you may not see in magazines doing 100 full mouth reconstructions, publishing their perfect smile design cases, or placing 200 implants per year," said Dr. Seth Wallbridge, chair of ADA's subcommittee on new dentist engagement. "No, these are the unsung heroes out in our communities, serving those in need or helping our profession in other ways that may not get them into a national magazine."
Dr. Howell was noted for having "created a teledentistry curriculum for dental students working with individuals with special needs, the elderly, and those currently in juvenile detention centers," the ADA said in its release.
"Achieving anything great takes a team, and I'm extremely grateful to the following people: Those who saw something in me to bring me back to ATSU-ASDOH, including ATSU-ASDOH Dean Emeritus Jack Dillenberg, DDS, MPH; Wayne Cottam, DMD, MS, associate professor and ATSU-ASDOH vice dean; and Kim Perry, DDS, MSCS, associate professor and associate vice president of university partnerships; and for the amazing people I work with, including some phenomenal hygienists, Ms. Colleen Trombly, RDH, MHSA, assistant professor; Ms. Jessi Walker-Livingston, BSDH, RDH, AP, adjunct professor; and Ms. Lyn Hughes, RDH, BSDH, APDH, of Children's Rehabilitative Services" Dr. Howell said. "And lastly, all my gratitude to the incredible students that have been with us every step of the way as we find ways to break down barriers to care, and a huge thank you to Shima Ghattan, D4, and Sammie Yineman, D4, for nominating me for the award."
His selection continues a remarkable run for ATSU-ASDOH faculty and alumni since the award's 2018 inception (2019 and 2018).
Dr. Howell will also be using his teledentistry prowess to serve with MouthWatch's special COVID-19 board. According to a press release, the board will help MouthWatch develop protocols for teledentistry during the coronavirus pandemic and assist in creating education and training materials.
"(Dr. Howell) has a strong background in mobile dentistry and innovative care models focused on teledentistry and public health," a MouthWatch press release says. "Dr. Howell developed imaging protocols to implement comprehensive teledentistry assessments and continues to contribute innovative care delivery programs to the ATSU curriculum and dental students."
Dr. Howell noted teledentistry is not new, but the coronavirus pandemic has brought unprecedented need for ways to connect with patients beyond traditional in-person visits.
"The challenge that all of us are facing, even those of us who have a history of working with teledentistry, is that COVID-19 has reshaped the teledentistry landscape. We all have some learning and figuring out to do. It's time to really start getting creative and be open to ideas we never considered and maybe ones we didn't think we were ready for. What we are doing looks different than what dentistry is used to, but that's the nature of healthcare," Dr. Howell said. "I'm grateful that today's dentistry doesn't look the same way it looked 100 years ago. And 100 years into the future it's going to look very different from how it looks now. We can't let the mindset of, 'We've never done it that way before,' get in our way."