ATSU-ASDOH doubles patients served by Ryan White program
Posted: November 29, 2018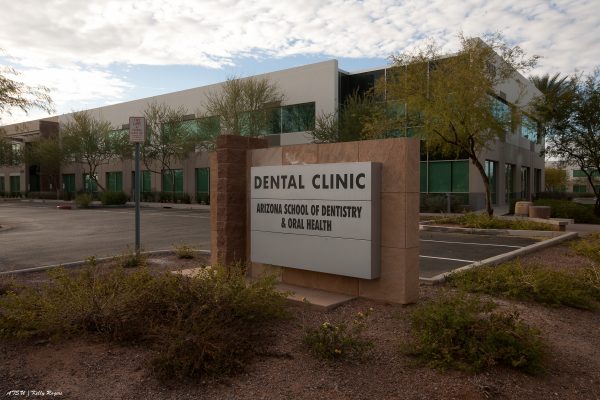 In partnership with Maricopa County, A.T. Still University's Arizona School of Dentistry & Oral Health (ATSU-ASDOH) participates in the Ryan White program, providing affordable dental care to underserved patients with HIV or AIDS. In the last year, the School has doubled the number of patients served through the program.
To qualify, patients must fall within a percentage of the federal poverty line. Many are homeless or transient. Because of the complex medical needs associated with the disease, it can be difficult for this population to access quality dental care. Patients are seen by dental residents at ATSU-ASDOH's Center for Advanced Oral Health, which is equipped to serve special patient populations.
In the last year, more than 120 patients have received care through the Ryan White program at ATSU-ASDOH. According to Amanda Barstow, assistant director of the Center for Advanced Oral Health, the growth is due to ATSU-ASDOH's reputation within the program's network of providers. Community dentists refer patients to the School for complex oral surgery, such as root canals and implants. For Ryan White clients that choose the Direct Dental benefit option, the only other available provider is Maricopa Integrated Health Systems, a county-run healthcare facility that is not able to offer these highly specialized dental procedures.
"These procedures just aren't as commonplace in general dentistry offices," says Barstow. "We're seeing a lot of specialty referrals. Our residents are getting a lot of exposure to complex procedures."
In addition to providing a much-needed service to vulnerable members of the community, the program creates unique learning opportunities for dental residents, preparing them for a career of service.
"Ryan White opens access to quality dental care to patients who otherwise would not have it," says Yangshin Woo, DMD. "It has been great working with Ryan White patients as a dental resident. It allows me to provide quality care and learn from the experience."