ATSU-ASDOH assistant professor recognized in Top 40 Most Influential Leaders in Teledentistry
Posted: January 15, 2021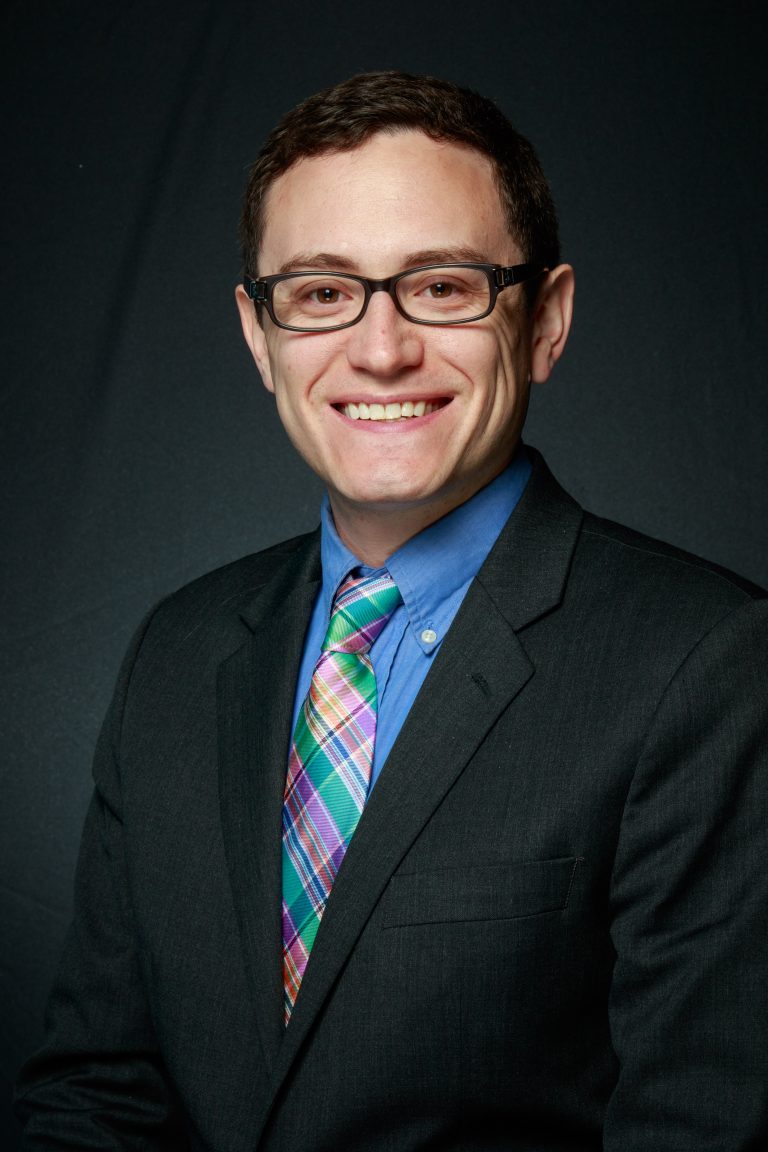 Scott Howell, DMD, MPH, '14, assistant professor, A.T. Still University-Arizona School of Dentistry & Oral Health (ATSU–ASDOH), director of public health dentistry & teledentistry, was recently named as one of the Top 40 Most Influential Leaders in Teledentistry. The American Mobile & Teledentistry Alliance recognized 40 influential leaders who have used innovation and been forward-thinking with their efforts to keep oral health a priority, even when in-person office visits were not possible.
"Teledentistry isn't a procedure, but it's a way to connect and communicate with our patients across a distance," Dr. Howell said. "The word 'tele' means 'over' or 'at a distance,' and when you put it in front of teledentistry it means 'dentistry at a distance.'"
While the pandemic has certainly shed light on the field of teledentistry, it was not exactly brand new in 2020. Dr. Howell has been involved with the development of ATSU-ASDOH's teledentistry program and recalls the day Jack Dillenberg, DDS, MPH, Dean Emeritus, called to tell him about this job opportunity he should apply for.
"I had no clue what the word 'teledentistry' even meant and was looking up articles on it the night before my interview. But what I realized early on was, at the time I was applying, teledentistry was a relatively unknown term," Dr. Howell said. "The other thing I remember Dr. Dillenberg telling me was that I could change the world. And when Dr. Dillenberg tells you that you can do something, it's impossible not to believe him."
Prior to the coronavirus pandemic, the teledentistry program's primary mechanism was communication between a dentist and students at ATSU-ASDOH with a hygienist and another group of students physically seeing patients in the community.
"At ATSU-ASDOH, we have primarily used teledentistry to connect a group of students seeing a patient at a community site in the Phoenix area to another group of students back at the dental school," Dr. Howell said. "The group of students physically with the patient are usually tasked with collecting whatever records the group at the ATSU-ASDOH clinic will need to evaluate the patient's needs and come up with a treatment plan."
This process has not only helped students learn about teledentistry but helps students learn skills for working on a dental team. Since the pandemic, things have shifted and Dr. Howell and his team have been exploring the use of technology like Zoom to connect with patients directly to avoid unnecessary travel, while still striving to reach the goal of communication between patient and dentist.
"While much of what we do still requires a hands-on approach, either by the dentist or the hygienist, there are still lots of opportunities to meet with patients over a distance without needing to physically evaluate them," Dr. Howell said. "For example, checking in on them after a surgery or going over a treatment plan to discuss costs, and the pros and cons of different procedures."
Patients can be screened online from the comfort of their own home and dentists can determine if it is even necessary for the patient to make the trip to the office.
"Many times, patients just need someone to talk to and to tell them that everything is going to be OK. The very first patient I talked to over Zoom told me that while he wasn't going to seek out the hands-on care he needed at the time, I had given him some hope," Dr. Howell said. "I think we've done our job if our patients walk away feeling better, either emotionally or physically, than they did before their appointment."
ATSU-ASDOH students have been excited to learn about teledentistry and Dr. Howell said he often receives feedback that the students wish they had more time to practice using it.
"The simple fact is that dentistry is going to continue to be more technologically advanced and teledentistry is a great way to incorporate relatively straightforward and inexpensive technologies into one's practice," he said.
While dentistry continues to evolve, Dr. Howell is excited for the possibilities to make a lasting impact on the profession.
"Even in a profession as old as dentistry there are always ways to make a difference and make it better," Dr. Howell said. "When I was interviewed for my dental public health residency at UT Health San Antonio, I was asked, 'What do you want your legacy to be?' And my answer remains the same: To challenge the status quo and to teach my students to do the same. I think this recognition is an acknowledgment that I'm doing just that."