ATSU-ASDOH and CARE Partnership provide free dental services at community event
Posted: November 17, 2017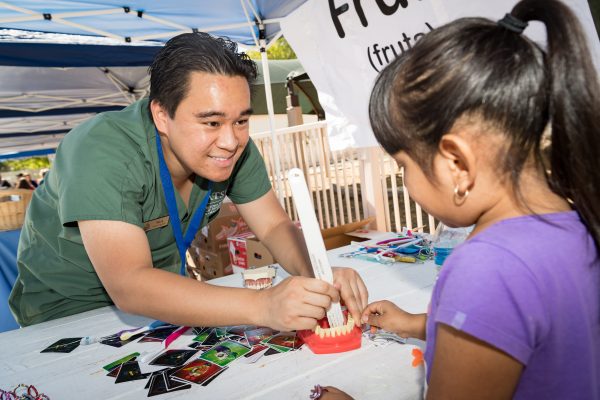 Mark Skalny(c)2015#MSP1207
On Saturday, Nov. 11, students and faculty from A.T. Still University's Arizona School of Dentistry & Oral Health (ATSU-ASDOH) joined forces with CARE Partnership to provide free dental services to Mesa families who would not otherwise have access to care. More than 200 people received preventive dental services and education at the event, provided by 85 volunteers from ATSU-ASDOH. The event was hosted at CARE Partnership's Mesa location.
ATSU-ASDOH volunteers provided preventative care including dental screenings, cleanings, sealants, and fluoride varnish applications. In total, treatment provided at the event was valued at $30,923. Pacific Dental Services provided restorative care, including X-rays, and the City of Mesa Fire Department offered free flu shots.
In addition to meeting a critical need in the community, dental students gained valuable experience working with a diverse patient population. ATSU-ASDOH strives to prepare its students for careers in service.
According to co-directors of ATSU's Dentistry in the Community, Heather Johnson, MEd, RDH, and Yvette Thornton, MPH, RDH, the event was a wonderful experience for students and patients alike.
"We are grateful for the opportunity to serve a population of families who otherwise would not have received much-needed dental services," says Johnson.
"The event truly embodied the mission of ATSU," adds Thornton.
Resources were provided by ATSU in celebration of its 125th anniversary. The University has planned a series of service projects to give back to the communities that support it.