ATSU-ASDOH alumnus establishes endowed scholarship
Posted: January 12, 2023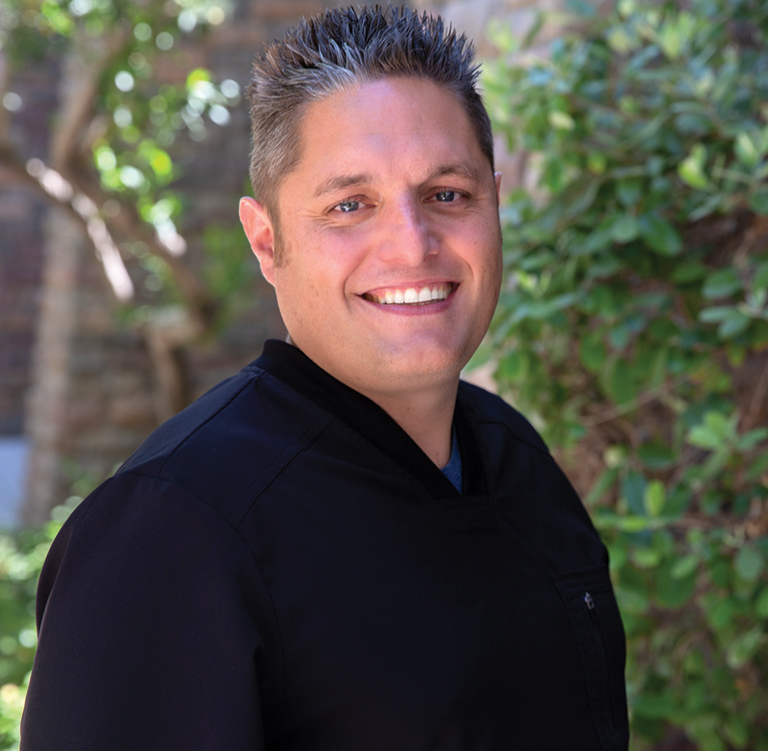 Martin Sobieraj, DMD, '07
For Martin Sobieraj, DMD, MS, FAGD, '07, the decision to create the first endowed scholarship by an ATSU-ASDOH graduate was a simple one – it was a chance to give back to an institution from which he has been given so much.
"ATSU made me who I am today," he says, "which is a great dentist."
Dr. Sobieraj recently signed a $25,000 gift agreement to create an endowed scholarship for ATSU-ASDOH, also providing annual gifts of $1,000 while the endowment grows. He hopes the scholarship will help recognize and support the School's students, as the endowment focuses on awarding those who excel during their third-year clinicals and demonstrate professionalism throughout their four years at ATSU-ASDOH.
"As part of ATSU-ASDOH's inaugural class of '07, Dr. Sobieraj exemplifies our foundational mission to graduate dentists who are the heart of the profession, providing compassionate care for others, in particular the underserved," says ATSU-ASDOH Dean Robert Trombly, DDS, JD. "His generosity in the establishment of this scholarship will assist our current students as they learn to provide compassionate care for our patients, and inspire others to pay it forward for the benefit of all members of our communities."
Born and raised in Portland, Oregon, Dr. Sobieraj was attracted to healthcare fields at an early age and was accepted to both dental and medical programs. Dentistry won out because he felt he could more quickly address the needs of his patients through oral healthcare services.
"What changed my mind was being able to take someone out of pain immediately, without drugs. You have tooth pain? I can get you out of pain," he says.
Dr. Sobieraj initially went to school close to home at Oregon Health Sciences University, but during his second year, his father-in-law, a Gilbert, Arizona, resident, was paralyzed in a serious vehicle accident.
He relocated to Arizona to help during the difficult time and met with ATSU-ASDOH leadership to seek a transfer. It was granted, and while his move was caused by tragedy, it put Dr. Sobieraj into a career-changing situation.
At ATSU-ASDOH, he says, faculty placed an emphasis on developing relationships with patients to provide them the highest level of care. It went far beyond anything he'd previously been taught about patient care.
"To do any treatment, you have to be able to talk to your patients and explain yourself, and build trust with your patient," Dr. Sobieraj says. "That was the biggest thing they taught me.
"It was the best experience I've had in my life. It changed everything."
He also developed lifelong friendships with his classmates, many of whom met regularly in what they called "CCU5."
"That's where a bunch of us would go to work on our hand-eye coordination and play video games. That was my favorite," Dr. Sobieraj says with a laugh.
"We bonded really well."
Today, Dr. Sobieraj owns his practice, Beautiful Dentistry, in Tempe, Arizona, and tries to give back to his community and provide care to the underserved as often as he can. He says the need for oral healthcare providers in Arizona is immense, as is the need for those who can provide affordable services.
"At ATSU-ASDOH, we took care of the underserved population," he says. "It's ingrained in me that a lot of people don't have insurance, or money to pay for care, so we have to be there to help them as much as we can do it."
He hopes his fellow graduates will follow his path in providing a gift to the School, growing the next generation of dentists to help address oral healthcare needs in Arizona and across the country.
Learn how you can support students through the Sobieraj Family Endowment – Clinical Excellence Award at ATSU-ASDOH, or by establishing a similar endowment. For more information, please contact Karen DeCarlo, director of development, at kdecarlo@atsu.edu or 480.219.6105.