ATSU announces 2017 Hometown Scholars
Posted: June 7, 2017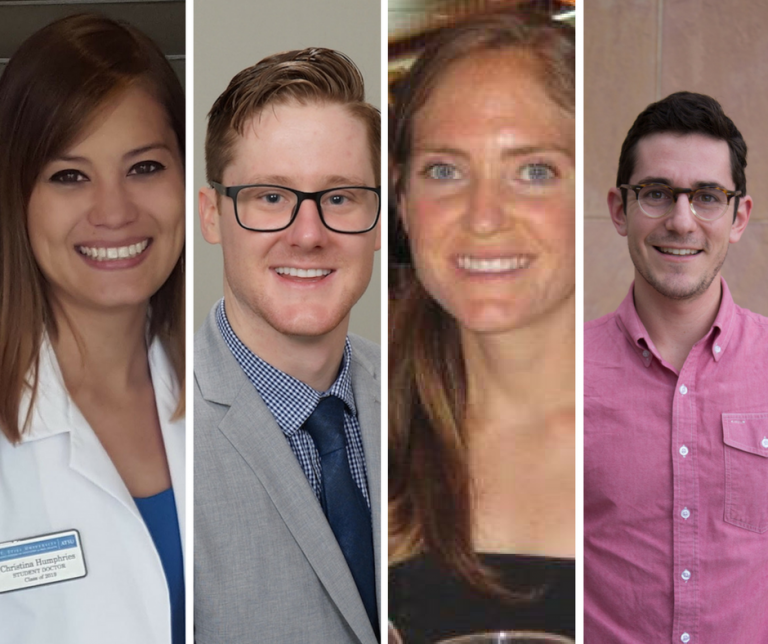 A.T. Still University (ATSU) is pleased to announce the recipients of the 2017 Hometown Scholars award, in partnership with the National Association of Community Health Centers (NACHC).
The Hometown Scholars program was developed in response to the needs of community health centers to create a pipeline of exceptional medical and dental students who are committed to serving in America's health centers. The need for such a program is great. In fact, nearly every health center in the country is facing challenges recruiting and retaining qualified staff. A report released by NACHC last year revealed that 95 percent of health centers have at least one clinical vacancy, and more than two-thirds (69 percent) are recruiting at least one family physician. Through the Hometown Scholars program, ATSU is helping to fill this void.
To be eligible for the award, students must be endorsed by the leader of a community health center. The winners will receive a $2,500 scholarship to support their medical or dental education at ATSU.
The 2017 Hometown Scholars award recipients are as follows:
Christina Humphries, D2, at ATSU's Arizona School of Dentistry & Oral Health
Julian Hirschbaum, OMS IV, at ATSU's School of Osteopathic Medicine in Arizona
Jessica Rydberg, OMS III, at ATSU's School of Osteopathic Medicine in Arizona
Michael Geiger, OMS III, at ATSU's School of Osteopathic Medicine in Arizona
These exceptional students have a passion for working with underserved populations and an appreciation for the immense contributions of community health centers.
Humphries, for example, grew up in a medically underserved area of rural Texas, and experienced disparities in access to medical care and resources firsthand. "It has been my passion to reduce these inequalities," she says. "I am grateful that ATSU supports me in my work with underserved populations and community health centers."
"Community health centers are so important because they provide services to individuals who otherwise may not have access to healthcare," adds Rydberg. "I am honored to have the opportunity to give back to others through medicine, and this scholarship will help me do that."
ATSU is proud to support these compassionate students who fulfill the University's mission through their commitment to the underserved.