ATSU All-Star Speaker Series: Rodolfo Jimenez, DO, MBA, '90
Posted: April 18, 2017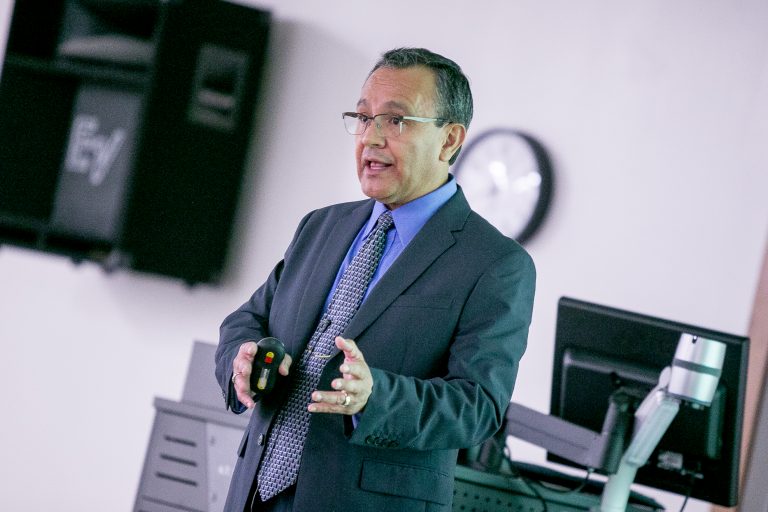 In celebration of 125 years of osteopathic heritage, A.T. Still University's Kirksville College of Osteopathic Medicine (ATSU-KCOM) will be bringing back alumni to the Kirksville campus to discuss their journey to osteopathic medicine, and how it has played a role in their professional careers as osteopathic physicians.
Rodolfo Jimenez, DO, MBA, '90, presented on the Kirksville campus and spoke about his experience working in a community health center. Dr. Jimenez currently serves as chief medical officer for United Community Health Center in Green Valley, Arizona.
Dr. Jimenez chose to attend ATSU-KCOM because of its culture and history of compassion. After graduating, he started practicing in a community health center (CHC) and saw how unique and rewarding the experience was. He's a staunch supporter of CHCs and spoke to the students about all the benefits of being a CHC physician.