Athletic training alumni newsletter 2020 – Director's column
Posted: July 10, 2020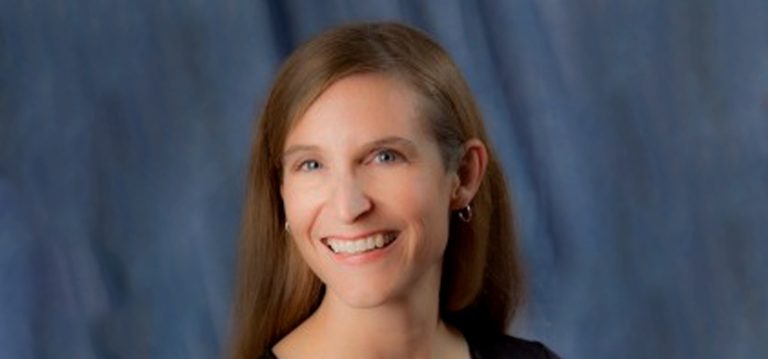 As I sat down to reflect on the past year, I was not sure where to begin. The start of the 2019-20 academic year seems so long ago with everything that has happened in our world since late February. I am currently writing this from my home office with a sleeping puppy under my feet, about a month later than we normally complete this alumni newsletter. While there is so much uncertainty in our lives at this point in time, and we've likely been all-consumed with news of the coronavirus, racial injustice, and partisan politics, I think it is still important to acknowledge the good in our world and the wonderful accomplishments of our students, faculty, and alumni.
I want to first acknowledge the work of our Athletic Training Student Association (ATSA) for their efforts in developing the alumni newsletter. They have been excellent program ambassadors and have been active within the University and the community. As noted in their year-end summary, the ATSA engaged in many leadership roles at University-wide events, even with our in-person year being cut short.
This June, we celebrated the accomplishments of our master of science in athletic training (MS-AT) and doctor of athletic training (DAT) students with our first-ever virtual commencement ceremony for ATSU's Arizona School of Health Sciences (ATSU-ASHS). While we would have much rather celebrated in person, we were still able to acknowledge the accomplishments of 10 MS-AT and 19 DAT students. The virtual commencement was accompanied by virtual receptions with each group of graduates and a joint 'DAT toast' with our DAT colleagues, graduates, and alumni from Indiana State University and Temple University. Quinton Sawyer, DAT, '17, ATC, and Erica Thornton, DAT, '19, ATC, represented the program well with their addresses during the toast. It was a nice way to congratulate the graduates and welcome them to the community of DAT alumni in our profession, and will hopefully be a tradition we continue. We recently welcomed seven students into our MS-AT class of 2022.
We are proud to report several notable accomplishments among students, alumni, and faculty this past year. Nicole Strout, MS, '20, ATC, and Cassidy Evans, MS, '20, ATC, were awarded the Dwight Patterson Youth Sports Scholarship for their efforts in promoting youth sports safety. Adriana Pena, DAT, '22, was a recipient of the Norman Gevitz, PhD, Scholarship. Kim Detwiler, DAT, '22, was awarded the Pete Demers Memorial Scholarship, sponsored by the Professional Hockey Athletic Trainers' Association through the National Athletic Trainers Association Foundation.
It has also been humbling to see the many accomplishments of our alumni as shared through social media. Erin Hassler, DAT, '18, ATC, has been a leader in sharing her passion for athletic training with high school students and hosted another successful Sistahood Mentorship Mixer through her organization, The Sistahood: Women of Color in Athletic Training, with a keynote from NATA Hall of Fame member, Dr. Rene Revis Shingles. Alex Merriman, DAT, ATC, is one of the founders of the Latinx Athletic Trainers' Association a professional networking and mentoring group for Latinx athletic trainers and athletic training students and working hard for the provision of equitable healthcare for her patients. We encourage all of our DAT students and alumni to share their story with us.
Our faculty continue to represent the program through their excellence in teaching, scholarship, and service, and have been recognized for their efforts at the state, district, and national level. Bart Anderson, DHSc, MS, AT, ATC, '03, and Kenny Lam, ScD, ATC, were promoted to full professor, both very well deserved promotions. Alison Snyder Valier, PhD, AT, FNATA, was honored by the Pediatric Research in Sports Medicine Society with the local achievement award in athletic training.
We would like to thank Sarah Piebes, MS, '08, ATC, and Tim Nicolello, MS, '11, ATC, for another year of service to the ATSU-ASHS chapter of the ATSU Alumni Board. They have done a great job during their terms. Serving on the ATSU-ASHS alumni chapter is not the only way to support the program. First, we simply ask that if you've moved recently or have just fallen out of touch that you take the time to renew your relationship to the program and to the University. Just visit the ATSU Alumni page for more information on how to do that. Also, be sure to follow us on our social media outlets, like our posts, and share or retweet posts that you find relevant and interesting. You can find us on Facebook, Twitter, and Instagram. We're also hoping to continue to highlight our students and alumni. Please send any updates and accomplishments to Kaylynn.
Second, please consider providing your financial support to the Dwight Patterson Youth Sports Scholarship. This scholarship is the primary fundraising target for the program. It is reserved for current athletic training students whose research or leadership activities involve youth sports safety. We have had exceptional students receive this award and continue to make a difference in youth sports health and safety.
If you are interested in making a donation to the scholarship, please visit the donation page. Your gift should be directed to the Dwight Patterson Youth Sports scholarship fund. Additional information about the scholarship and opportunities to donate will be available at the alumni reception. We appreciate your support!
Thank you to each and every one of you for the work you do on a daily basis to improve the healthcare of your patients, raise the status of our profession, and share your passion for our program. I am hopeful that we will get through our current situation and come out stronger together. I look forward to the time we can celebrate all of our accomplishments in person at a future NATA meeting!
Tamara