AT program receives $102K grant to fund sport-related concussion research
Posted: January 27, 2010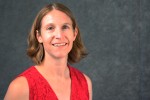 Tamara Valovich McLeod, Ph.D., ATC
New project to enhance CORE-AT practice-based research network
MESA, Ariz. – A.T. Still University's Arizona School of Health Sciences (ATSU-ASHS) athletic training program received a $102,153 grant for a new research project that will further enhance its growing body of research of sport-related injuries in young athletes. The grant was recently approved by the National Operating Committee on Standards for Athletic Equipment (NOCSAE).
"We are thrilled that our grant received full funding," said Tamara Valovich McLeod, Ph.D., ATC, principal investigator and ATSU-ASHS athletic training associate professor. "This new research project will allow ATSU-ASHS to continue work in determining how concussion affects young athletes' lives outside of sports, including school, relationships with friends and family, and emotional and social aspects of their lives. All of these areas are important in providing whole person athletic training services."
The project, titled "The Effect of Sport-Related Concussion on Cognition, Balance, Symptoms and Health-Related Quality of Life (HRQOL) in Adolescent Athletes," is a two-year project that aims to assess the immediate and prolonged effects of concussion on HRQOL in adolescent athletes; assess the relationship between the measures of impairment and disability; compare the effect of sport-related concussion and musculoskeletal injury on HRQOL in adolescent athletes within the first 10 days post-injury; and collect "sport concussion impact" narratives from adolescents with sport-related concussion, identify the meanings they attribute to that concussion, and qualitatively determine the affects of concussion on their HRQOL.
Frederick Mueller, Ph.D., NOCSAE research director and University of North Carolina department of exercise and sports science professor, said that sport-related concussions are a major concern in all levels of sports participation, and especially for high school athletes. "The research grant approved for funding by Tamara McLeod of A.T. Still University is another major step in helping to reduce concussion injuries in adolescent athletes," he said.
"There have always been concerns with the quality of life related to athletes with concussion injuries and their recovery period, and Dr. McLeod's research will play a major role in this area," Dr. Mueller continued. "The NOCSAE board of directors is looking forward to the recommendations made by Dr. McLeod at the conclusion of her research project."
According to Dr. Mueller, NOCSAE was formed in 1969 to address the problem of brain injuries in sports and has been involved in funding research for many years. NOCSAE grant applications are highly competitive and are reviewed by the leading sports medicine experts in the country.
"This is a timely public safety issue for the parents, coaches, and healthcare providers of our young athletes," said Craig M. Phelps, D.O., FAOASM, ATSU-Arizona provost and primary care physician for the Phoenix Suns and Mercury. "We are very grateful that A.T. Still University has an opportunity to play a significant role in providing research and finding answers."
Along with serving as the project's principal investigator, Dr. McLeod is also director of ATSU-ASHS interdisciplinary research laboratory and director of the Clinical Outcomes Research Education for Athletic Trainers (CORE-AT) practice-based research network. She has gained a national reputation as an expert clinician, researcher, consultant, and medical educator in the area of sports concussion, and her research has provided insight into the best management practices for young athletes recovering from concussion.
Co-investigators on the project include ASHS-ATSU athletic training faculty members Drs. Alison Snyder, John Parsons, and Curt Bay, as well as consultant Anikar Chhabra, M.D., of The Orthopedic Clinic Association in Phoenix, Ariz.
Funds from the project will allow for a concussion module to be added to the athletic training program's existing CORE-AT practice-based research network, a project that aims to educate and train post-professional athletic training students in the use of technology for the collection of healthcare outcomes data. The CORE-AT system, which was started with internal ATSU strategic research funds in 2006, has continued to build with external grants, including a $107,012 grant from the National Athletic Trainers' Association Research and Education Foundation in 2008.